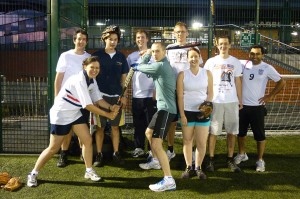 Stuck for ideas for new events for your Sports & Social clubs, looking for teambuilding, or just want to get out and play sport?
Then let the Guildford Mavericks organise an afternoon or evening of Softball for you. It can be held almost anywhere and tailored to fit your your requirements.
Contact us by email here, or call Michael on 07798 927072.