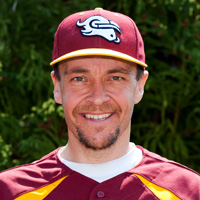 Michael Burdett
Founder member of the club, with over 20 years experience of the game in this country up to BBF-AAA level. Qualified as a coach at BSUK Level 2, Safeguarding Children and a First Aider. Has been involved with all junior sections that the club has run in the past, and is now committed to providing opportunities for more children to play the game, and also to grow the club from within.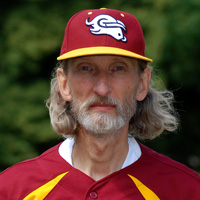 David Jones "The Doc"
Has been with the club for 10 years now, and is the current Child Protection Officer and administrator and enforcer of all junior related certifications for coaches. Originally from San Francisco, David is BSUK Level 1 certified, and also a credited First Aider and with Safeguarding Children certification. Has a passion for not only teaching children the game, but also making sure they play it the right way, and of course (being a qualified umpire) observe the rules!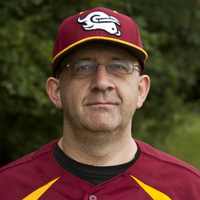 Brian Kendal
Another founder member of the club, BK, as he is known to all, is a BSUK Level 1 certified Assistant Coach, and brings over 20 years of British Baseball experience, with Gillingham, Wokingham and Guildford. The archetypical Designated Hitter, he is as passionate as anyone about the future of the game and the development of the club, and can't spend enough time helping the children learn the game, and get as much fun out of playing it as has. He is also a Dodgers fan, but we don't believe that is too much of a hindrance to his coaching!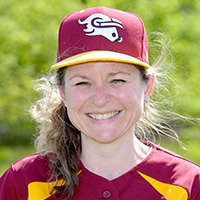 Rachel Morris
Rachel has been with the club for the past 4 season, and this year is combing her role coaching the juniors, with playing time on the Millers squad.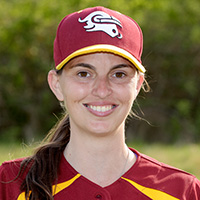 Laura Bailes
Joined the club last year, and not only is regular player on the Millers team, but is one of our regular Junior coaches. Laura brings college fastball softball experience from the US to Guildford, and is also one of the Softball committee for the club, that are looking to increase participation in that sport, this season.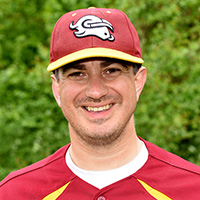 Ben Stobart
Our regular catcher and Team Manager for the Millers, removes the "tools of ignorance" whenever he gets the chance to help develop the next generation of baseballers. In his 9th season with the club, Ben is BSUK Level 2 certified Coach, with an enthusiasm for the club that knows no limits. Has been known to employ slave labour to build training mounds in the off season, but that is not the greatest of his sins, as he is an avid Chicago Cubs fans, and will be living off tales of their World Series win last season for years to come!
All our Youth Coaches who interact with the children are DBS certified and these records are maintained and kept up to date by the Child Protection and Safety Officer.