The Guildford Baseball & Softball Club Junior sessions will run every Saturday morning from the 7th April, until the end of July. We are likely to use Christ's College in Guildford, on the back field by the dry ski slope, again, although this will be confirmed nearer the start of the season.
All sessions are mixed (boys and girls), and at the youngest levels, we use safety balls for all or some of the activities, so as not to put off newcomers to the sport. The U-11 is coach pitch, with player pitch being introduced during the season. All the levels above are player pitch. The U-13 and below play on a 60′ diamond, whilst the U15 and U17 play on a full 90′ diamond
Age Groups
The following are the standard age groups that we follow:
Teeball (U-9) – (school years 1, 2 and 3)
Minors (U-11) – (school years 4 and 5)
Majors (U-13) – (school years 6 and 7)
Juniors (U-15) – (school years 8 and 9)
Seniors (U-17) – (school years 10 and 11)
In 2018 we will again be playing in the BBF Youth Super League, which is aimed at getting more regular game play between clubs running junior baseball programmes.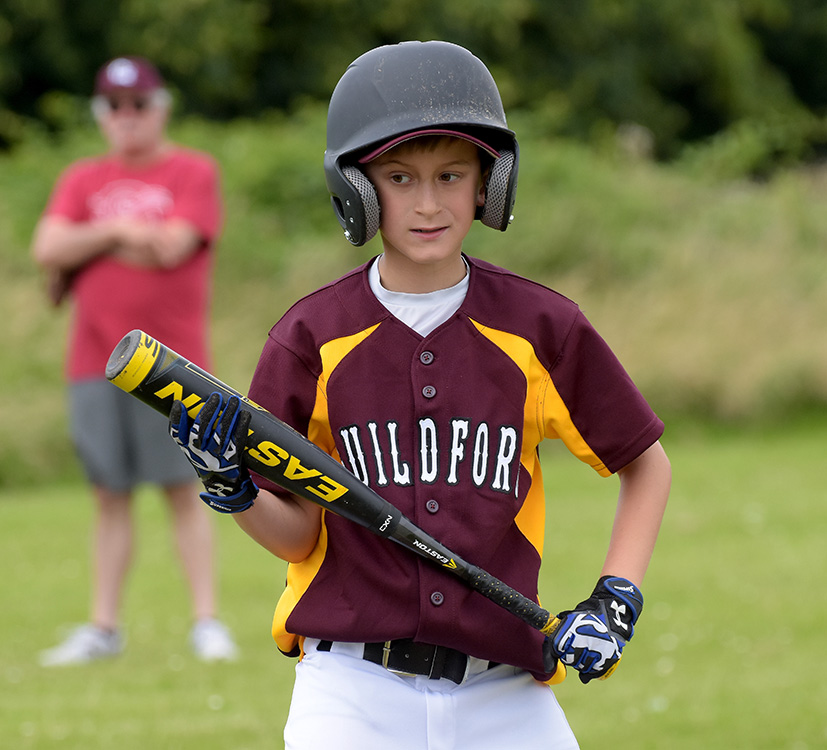 Fixtures will be announced nearer the start of the season, and on any Saturdays that an age group, doesn't have a game scheduled, we will run a training session for that group.
Outside of the regularly scheduled games, we will run intra-squad training sessions on a Thursday evening (5:45 to 7:00 pm).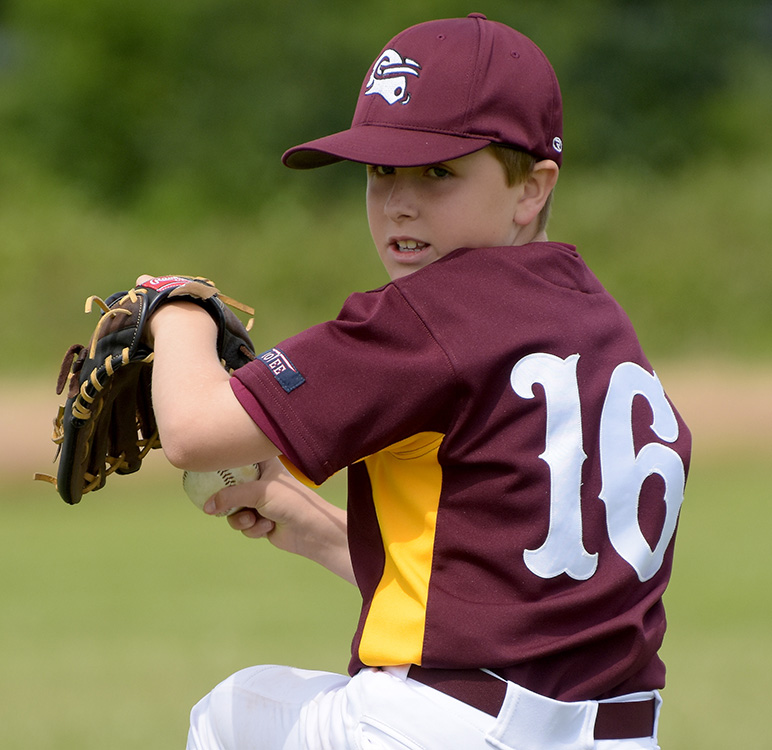 All sessions are run by BBF qualified coaches, who will be DBS checked, and we will always have at least one First Aider present at each session
Costs & Registration – see downloads page
Uniform
Children are welcome to play in whatever they are comfortable wearing.
When we play games against other clubs, we will provide a playing jersey. Caps can be purchased from the club for £15 and plain white baseball pants can be obtained also through us, or any supplier for somewhere in the region of £25. We would recommend getting a pair of baseball pants, as they are more comfortable and more robust, for sliding in.
Other Information
There is no need to bring any equipment, as the club provide all that is needed. That said, the children are more than welcome to bring their own, and indeed most tend to buy at least their own glove. We are happy to advise on planned purchases, and can often get club discounts from suppliers
We do recommend that children come with the following:
Drink – especially in warm weather
Cap / Sun cream – for protection from the sun
Footwear – suitable for outdoors on grass. Usually dry, and thus trainers will suffice, although early in the season it may be soft enough to take a stud, if they wish to wear other sports boots.
Tracksuit trousers – There is some sliding and it is usually more comfortable in longer trousers. We will advise in advance if we are having a sliding specific drill that day
If you have children that are interested in the sports of baseball or softball, or are just looking for something to do on a Saturday morning, then just come along. We can accommodate anyone who turns up on the day, although we will ask all parents to stay at least for the first couple of sessions, whilst the children settle in. If you would like further details, then please feel free to contact the club