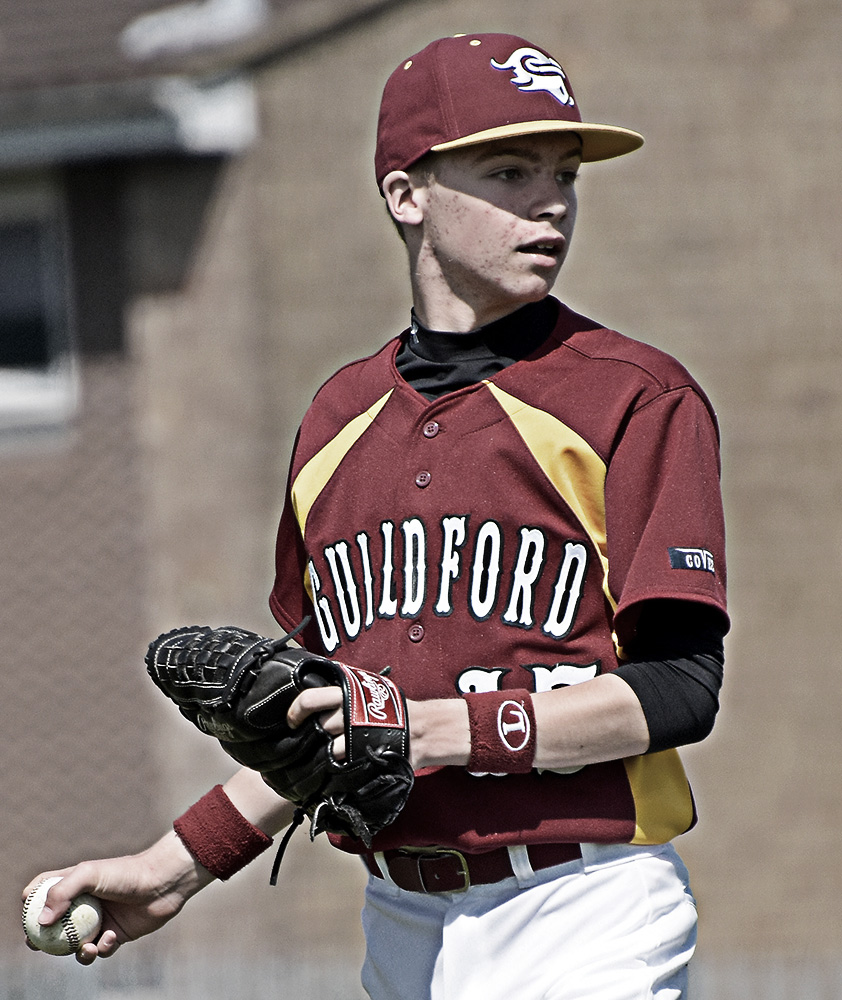 Lewis Bawden was the Guildford Millers Rookie of the Year in 2016, in his first full season with the seniors, having moved up from Junior baseball in 2015.
At 16, Lewis is still a Student and took up the game, as result of having played some softball at school the year before. He is now one of the keenest students of the game, in the squad, and rarely misses a practice.
3B has turned out to be Lewis' favourite position, although he has also played SS and some OF. In practice he has also been known to don the catchers gear, and certainly has a mind for the game. Watching MLB highlights helps him prepare for games, and no doubt adds to his baseball knowledge.
That aside, he doesn't profess to any superstitions or particular routines, pre-game, although practice and warming up are always part of his preparations, and he is always ready to go, come game time.
Having come to the game from playing softball at school, he doesn't follow any particular MLB team, although has been spotted in an LA Dodgers top from time to time! But it's the fact that the sport is not well known in the UK, that is part of it's appeal to Lewis, although he would like to make it much better known.
Off the diamond, Video games i.e. Esports, are a favourite way to pass the time, and presumably he works at hard at that as he does on the diamond. Lewis certainly believes that practice is the key to success, and his motto of "practice makes perfect", underlines this, although he is wise enough to appreciate that he still has a long way to go….as we all do!