The 2nd round of the Guildford Workplace Softball Series was held on Wednesday 12th Feb. Once again held indoors at Charterhouse School in Godalming, 4 teams took part, with Active Surrey, Explore Learning, and Surrey County Council being joined by Guildford Borough Council. The format was each team playing all the others once, in 2 inning (24 minute) games. Based around Slowpitch Softball, Indoor Softball has timed innings (6 mins), with runs scored for base hits, and deducted for outs. The scores in round 2, were:
Active Surrey ( 18 : 13 ) Explore Learning
Guildford BC ( -1 : 54 ) Active Surrey
Guildford BC ( -2 : 44 ) Explore Learning
Explore Learning ( 10 : 13 ) Surrey CC
Surrey CC ( 18 : -6 ) Active Surrey
Guildford BC ( 30 : 12 ) Surrey CC
Round 3 will take place on Wed, 12th March, also at Charterhouse. For the last 3 sessions of the challenge, the event will move outdoors, to Slowpitch Softball.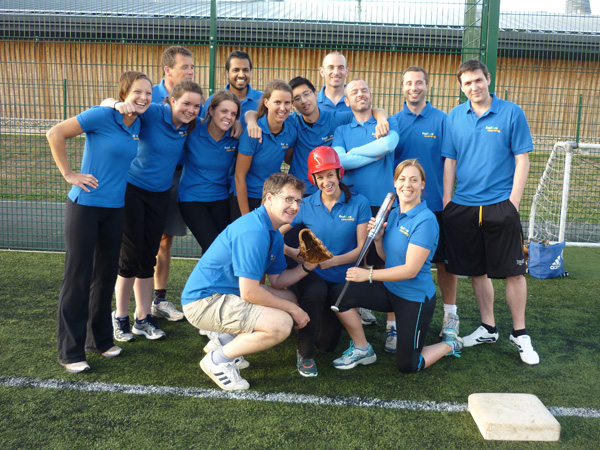 If your company is interested in competing in one of these Challenge Series, or simply having a Softball event organised for you, then please contact us.