Game 1 – Guildford 16 -4 Southampton
Game 2 – Guildford 6 -16 Southampton
The Mavericks and the Mustangs started the season with a split of Opening Day Doubleheader, on an exceptionally sunny day in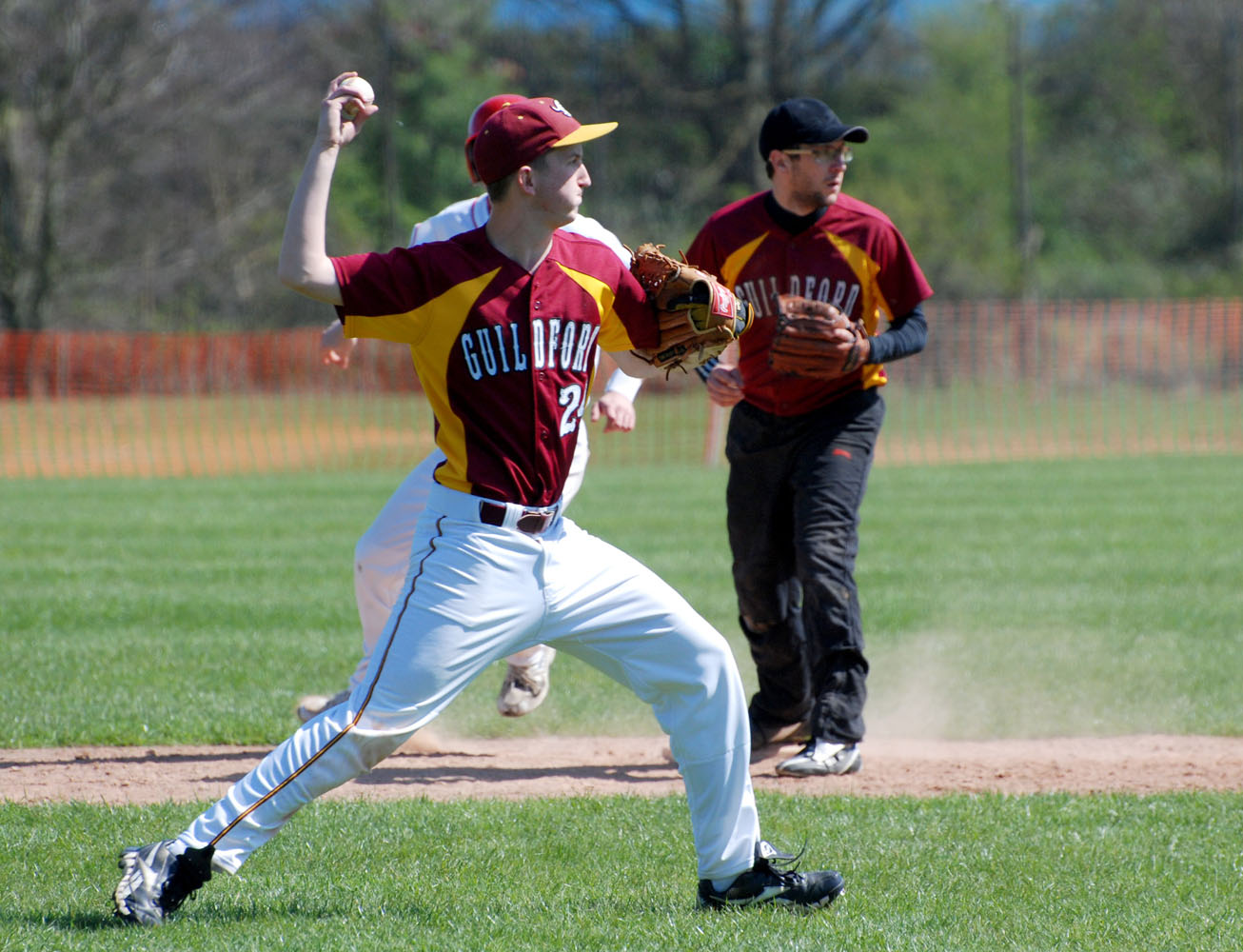 Southampton. The Mavericks took the first game 16-4, before Southampton came back in the matinee with a 16-6 win.
Although the Mustangs put points on the board first in Game 1, helped by a couple of singles, an error and a hit batter, it was the Mavericks who dominated the rest of the way. A mix of walks and singles tied things up immediately in the second, and the middle order of Rob Wheeler, Steve Lowrey and Chad Swanepoel (the latter two on debut), all contributed a couple of RBI's, as the Mavericks stretched their lead, plating runs in every inning bar the first.
Showing 7 changes from the team that opened the 2013 season (having lost a couple of players to retirement, and 3 others to off season moves), there was some apprehension in the Mavericks camp, as to how they would respond. With Brett Lowrey starting on the mound, and backed up by Jimmy Shaw, the Mustangs struggled to put much offense together after that initial outburst in the first inning. Indeed, a strong defensive performance, got better as the game went on, and aided by a 3 walk, 7 strikeout performance from the pitchers, they committed just the one error, and ended the game in style on a 1-6-3 doubleplay , turned adeptly at second base by Swanepoel.
By contrast, Southampton jumped all over the second game. With the returning Patrick Matias on the mound, the Mustangs went ahead early, putting 9 runs across in the first, helped admittedly by some slack Mavericks fielding, and giving themselves quite a task to get back into the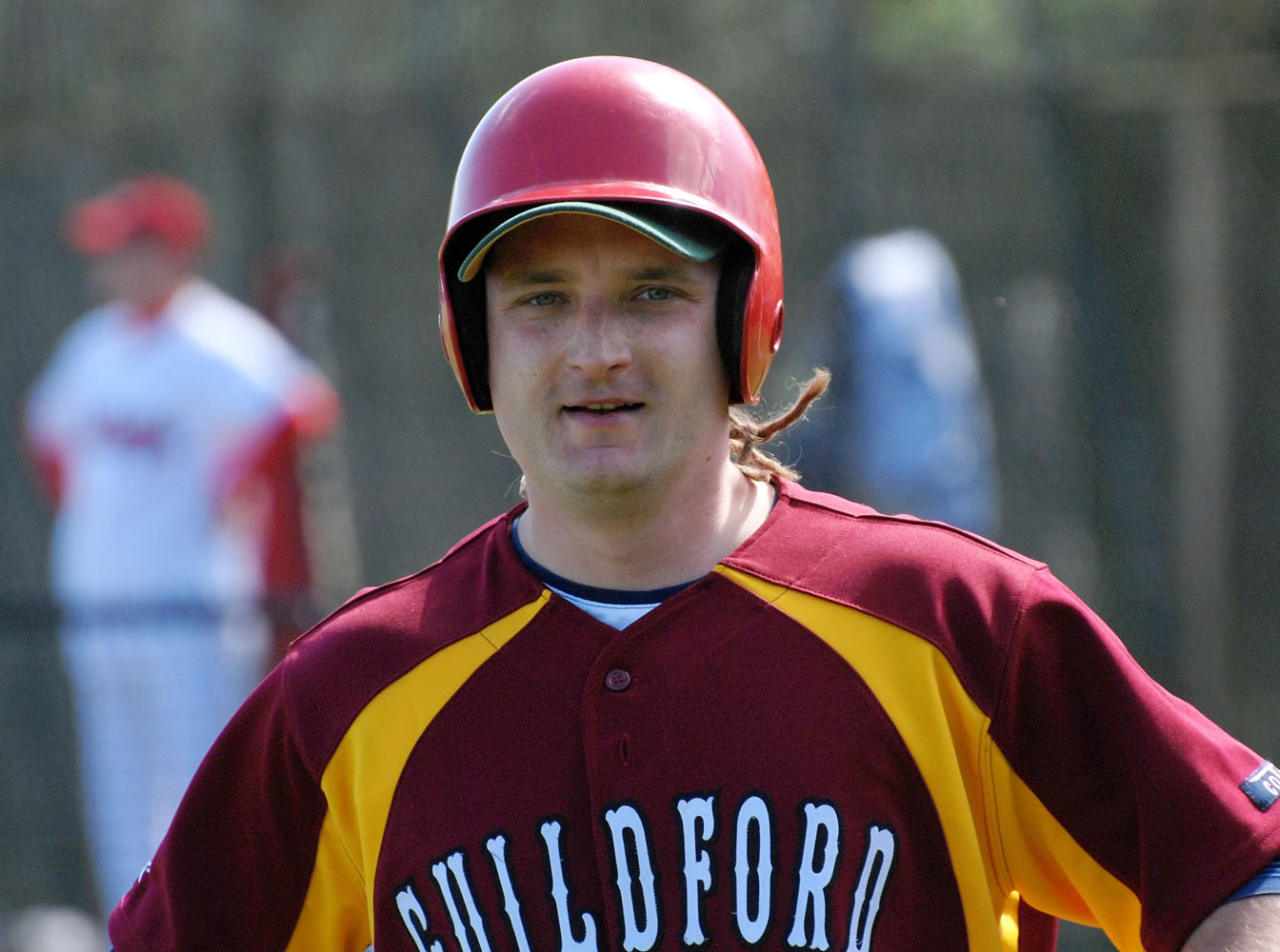 game. Once again, it was Shaw, Swanepoel and Wheeler who were most effective at the plate, and with an improved performance defensively, Patrick was able to shut the Mustangs out, in the next 3 innings, as Guildford closed the gap to 9-4. Highlight play of the day, being Jimmy Shaw's steal of home, which was accomplished almost before the ball had hit the surprised Mustangs catcher's mitt.
With Rob Wheeler on in relief, the Mustangs extended their lead, and despite a couple of late runs, it was more than enough to take the win 16-6
Commenting after the game, Mavericks Head Coach, Michael Burdett, stated that "We are happy with a split to open the season. It was a bit of an unknown as to how we would fair, with quite a number of players moving up from Single-A, together with some new faces. However they all acquitted themselves well, and although there are of course a number of areas that these games highlighted we need to work on, there was quite a lot to be pleased with".
The Mavericks now have a 2 week break, until Bracknell come to Christ's College on May 4th, for the Home opener.
http://www.guildfordbaseball.co.uk/photos/photos-2014/mavericks-v-southampton-mustangs-13-april-2014/