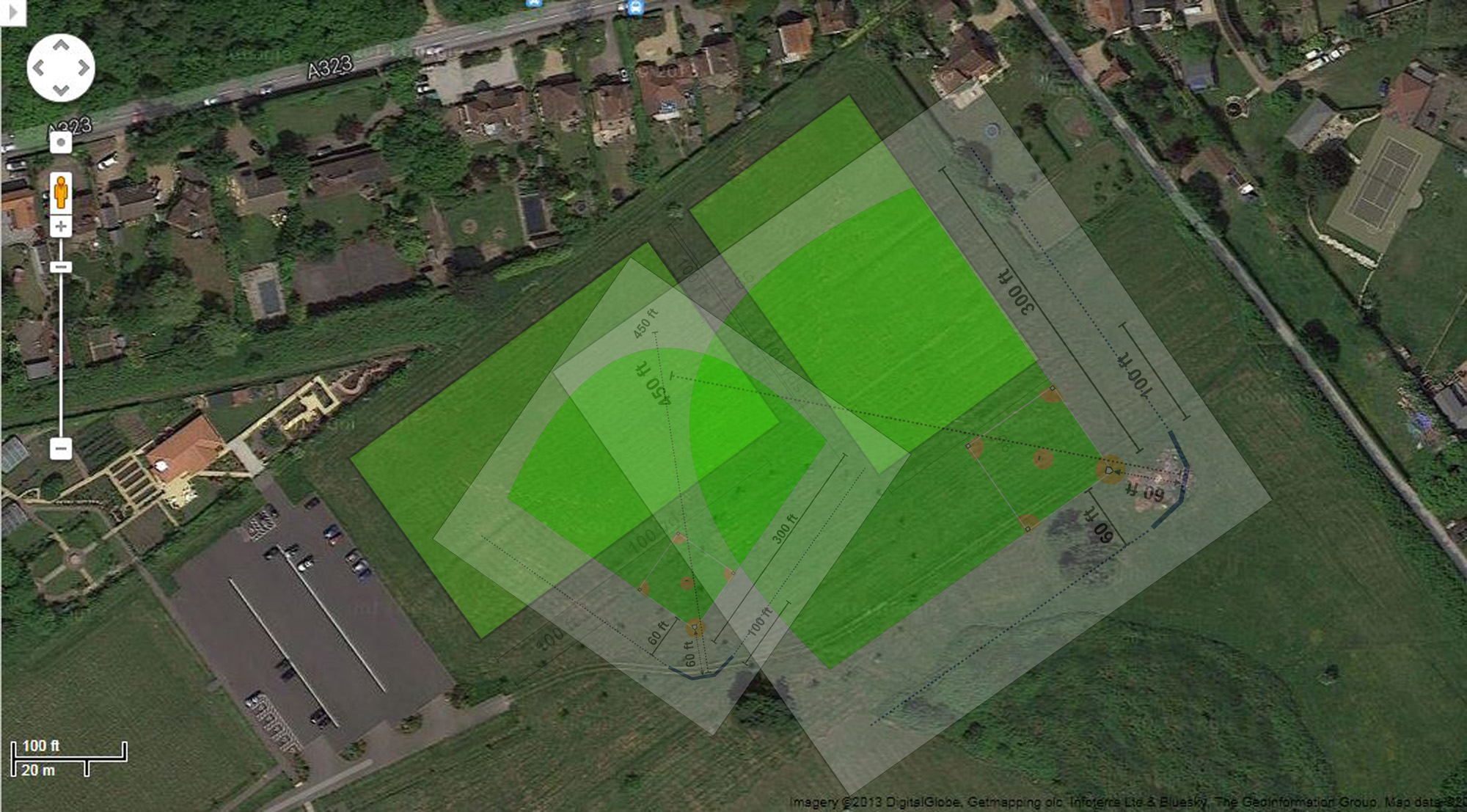 The Guildford Baseball and Softball club are currently working with Normandy Parish Council on a proposed development of the old Manor Fruit Farm in Glaziers Lane in Normandy (A324 Guildford/Aldershot road).
The development would see the construction of an adult baseball diamond, along with a junior baseball / softball diamond. These would fit in, alongside the proposed construction of two football pitches for Normandy Football Club, the relocation of Normandy Rounders Club, and the existing tenants, Guildford Archery and Normandy Bowls clubs.
Sitting in the lee of the North Downs Hogs Back, the location is ideally situated between Guildford and Aldershot with easy access from the A3. Woking is 10 minutes to the north and Farnham just another 10 minutes along the A31 to the south west.
The facility would provide a base for the club activities, and with the possibility of storage and changing facilities in a new construction alongside the existing Village hall.
GBSC General Manager, Michael Burdett, commented "We have been looking for a permanent home, on which we can properly construct a baseball diamond, since our eviction from Broadwater School. This site has the potential to provide just that, although there is still a lot of work to be done between now and any ground breaking on the site. We are hoping to engage with the local community and other local clubs to provide a facility that will not only benefit our sports of Baseball and Softball, but everyone as well".
More news and updates will be published on this site, as we progress. Please visit and like us on the Manor Fruit Farm  Facebook site, and leave any comments or questions you may have.