The 2015 group of Beginners are beginners to the game no more. After 6 weeks of tuition, the whole group have progressed to a stage where we can start organising and playing some full 9 a side games, confident in the knowledge that they have grasped the basics and can go out on the diamond and play the game.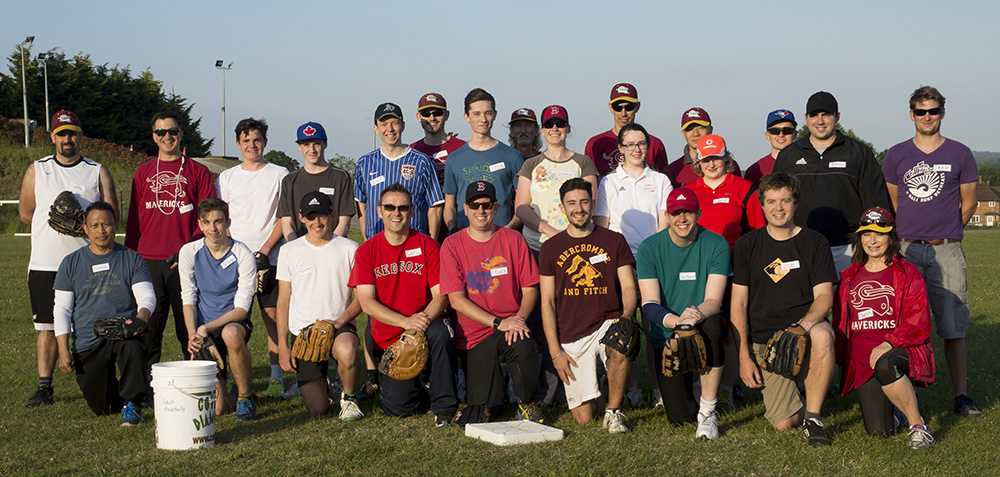 Of course baseball is not learnt in 6 weeks, but the aim of the course was to introduce this great game of ours to a new audience. This was duly achieved, and most importantly, all of those taking part seemed to enjoy themselves in doing so. Who knows what level some of them will go on to play at, but that really is not the point. First and foremost we, as a sport need to ensure people are having fun and want to come back and play some more. The aim of this club is provide the opportunity for all levels of player to come along and participate.
Through a variety of drills, giving attendees the chance to try out all the different aspects of the game, we progressed from the basics of the batting swing, and the mechanics of throwing a baseball, through more detailed topics on how to play each position and some basics of team defense. Of course, with so many first timers these days being completely new to the game, we had to have sections on the rules of the games, rather than assume any prior knowledge.
The group now have a chance to move forward and join the club as members. We will be running our midweek practices to help everyone develop further and introducing some Intra-Squad games so that they can put practice into game action. We will also be looking to arrange some friendlies with other developmental squads and/or existing BBF teams.
So by the time the 2016 season comes round we should have another team in the Guildford Mavericks organisation ready to take the field in BBF Single-A
Of course, it is not too late to come along and try the game for yourself. So if you are reading this, having missed this course, do not worry. We take on new players at all times. The Beginners course was there to give rookie players a chance to learn the game with others of the same experience, but whether you have played the game a bit before, or are completely new, the club would very much welcome you joining. Just contact us.
Finally a big thank you to all the current team members, who spent some of their free time helping out with the coaching of these sessions. Who knows, some of these players may very well be teammates in the not too distant future!