Saturday saw the Mavericks Juniors play their first games against teams from another club, as the Horsham Baseball Club visited to Guildford to take on the children at U-15 and U-12 levels. The Mavericks came out on top in the U-15 game with a close fought 11-10 win, whilst Horsham took the U-12 game, 13-3.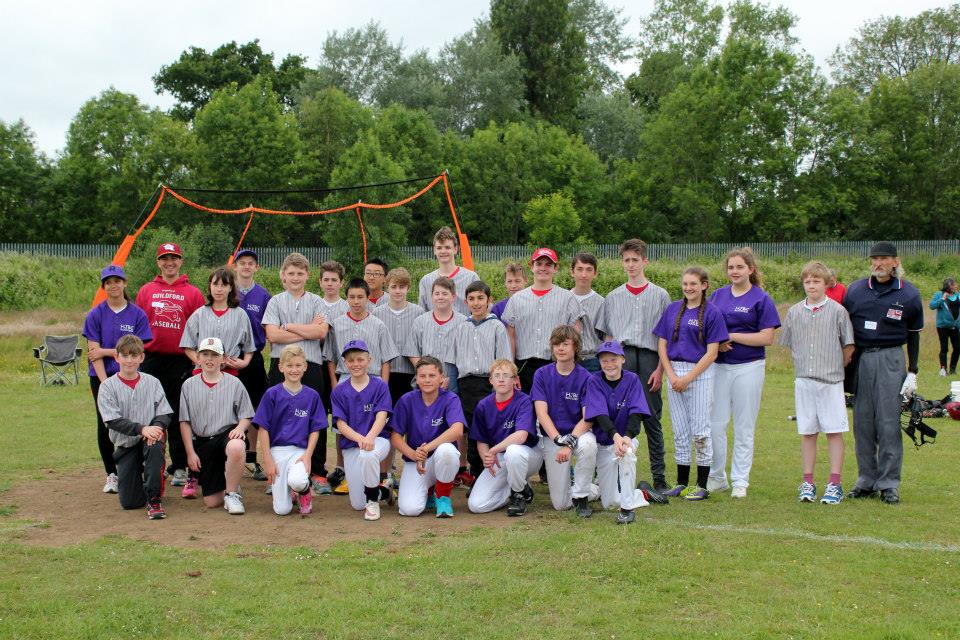 On a slightly cool and overcast summers days, over 30 children from the club were able to experience playing baseball at a slightly more competitive level compared to their usual coaching sessions. For the first time, they came up against pitchers actually trying to strike them out, almost all of which had previous experience on the mound. But it was an experience they all seemed to enjoy, judging by the cheering and the noise coming from the benches.
The games were played with some compromises to the rules, especially at the U-12 level, to ensure a faster flowing game and one encouraging the children in the basic skills of batting, throwing and fielding. One surprise to all of us, was the high standard of the pitching. At most levels of the game, pitching is one of the hardest skills to master, but great credit must go to all those who took to the mound, many for the first time. That said, all the children undoubtedly learnt something from the day about the playing the game, and the coaches probably learnt even more about coaching the game!!
A huge thanks must go to Jarod, Robin, Debbie and all of Horsham Baseball Club for making our first foray into organised games such an enjoyable one. We look forward to returning the favour  with a trip down to Horsham in July. Many thanks for the loan of the spare uniform and manner which all your teams approached the games.
Thanks must also go to all the Mavericks Coaches who helped out (Ben, Jimmy and Ryan) and to our two umpires, (David and Tetsuro), Will for the photos (see slideshow below) and not forgetting our "Do Everything" organiser, Sheila. Thank you also to all the parents that helped out, and to those that were there supporting their children. Your faces were always the first ones the children would look to, whenever the accomplished anything in the game.
Looking forward to the next games already!