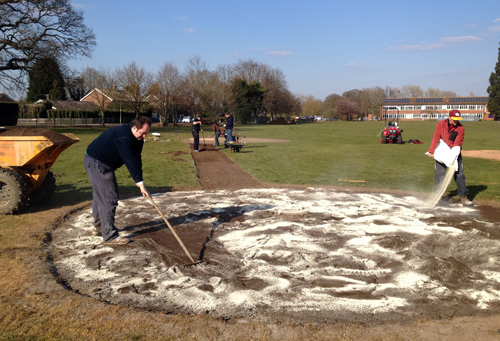 In early 2013, Guildford Baseball & Softball Club were informed that we were no longer allowed to play baseball on the diamond at Broadwater School. One of local residents, unhappy at being situated between the school and a Leisure Centre, had complained about activities held outside of school hours. The remainder of the 2013 season was therefore played as on the road, visiting opposition grounds or hiring expensive facilities in London.
This was a shame not just due to the fact that it deprived many people of the opportunity to play sports, but also because we had begun to develop a diamond which was taking advantage of modern techniques for ground management, through a lot of hard work by Richard Williams.
From the 2014 season onwards, the club have been located at their former home of Christ's College in Guildford, where the school have been very welcoming. However due to the current facilities already established there, it has not been possible to build a proper baseball diamond for either the adults or the juniors. No mound can be built and no base areas can be cut out. The only area that could be developed, was around home plate. A temporary backstop was allowed, which was a pole and netting construction, but to rub salt into the wounds, this was stolen during the 2014/15 off season.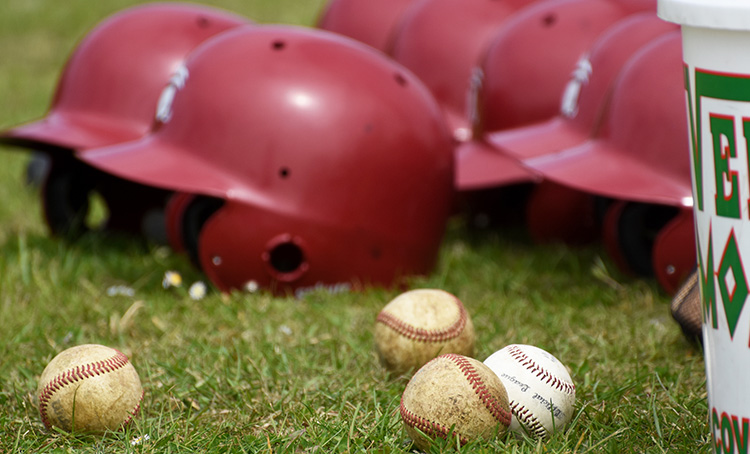 Lack of facilities have also lead to the loss of many members, who understandably wished to play at a higher level or baseball, that could not be offered with the current constraints on facilities. However, as the saying goes, every cloud has a silver lining, and for GBSC it was the fact that this turmoil has resulted in the club refocusing on developing the junior section and the entry level adult (BBF-Single A) section, which are less hindered by the lack of a proper facility.
Of course, the long term aim of the club is to be able to offer all levels of baseball for participants in the sports, and also to offer decent facilities upon which to play. Guildford in particular and Surrey in general are not the best places in the country to be searching for new locations to develop. Land is at a premium, and what land there is, is mostly owned by Schools or Councils, none of which (Christ's College aside), were able or willing to accommodate baseball.
There are ongoing discussions relating to a possible move to a site on the Aldershot road, but nothing that is concrete yet. We live in hope, and that may be in the shape of somewhere outside of the local area. But if you do know of anywhere willing to support a club, that currently has 3 junior teams, 2 adult teams, corporate softball and a total number of participants in the last 12 months of just under 150, then please do contact us. There are currently no purpose built baseball/softball facilities in Surrey, and it would be great to be able to provide one.