Richmond Dukes @ Guildford Mavericks
at Guildford 12/07/15
Richmond made the short journey to Christ College to face Guildford on a day when British Baseball remembered Herts player Kal Dimitrov, who sadly passed away a week before during a game at Essex. This was particularly poignant for the two sides today, as Kal's Herts Raptors team played in the same division and in fact had visited Guildford just a month earlier.
A minutes applause was given for Kal before the game, as both sides lined up along the 1st and 3rd base lines.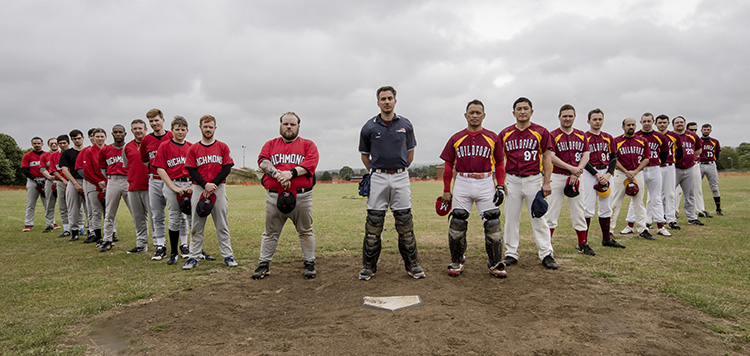 Yasu Minowa returned after an injury and was the starting pitcher for the Mavericks. It was to be a great day on the mound for him and he started in style by sending the first six batters back to the dugout, two on strike-outs. Avram Parry pitched for the Dukes and initially struggled with control by walking two. Minowa knocked them in for a two-run double and first baseman Dave Austin hit a sacrifice fly to make the score 4-0 at the end of the first inning. Guildford allowed the Dukes their first base runner in the third inning following a dropped third strike but not wanting to pitch from the stretch, Minowa promptly picked the runner off. The leftie showed he has a deceptive move and racked up a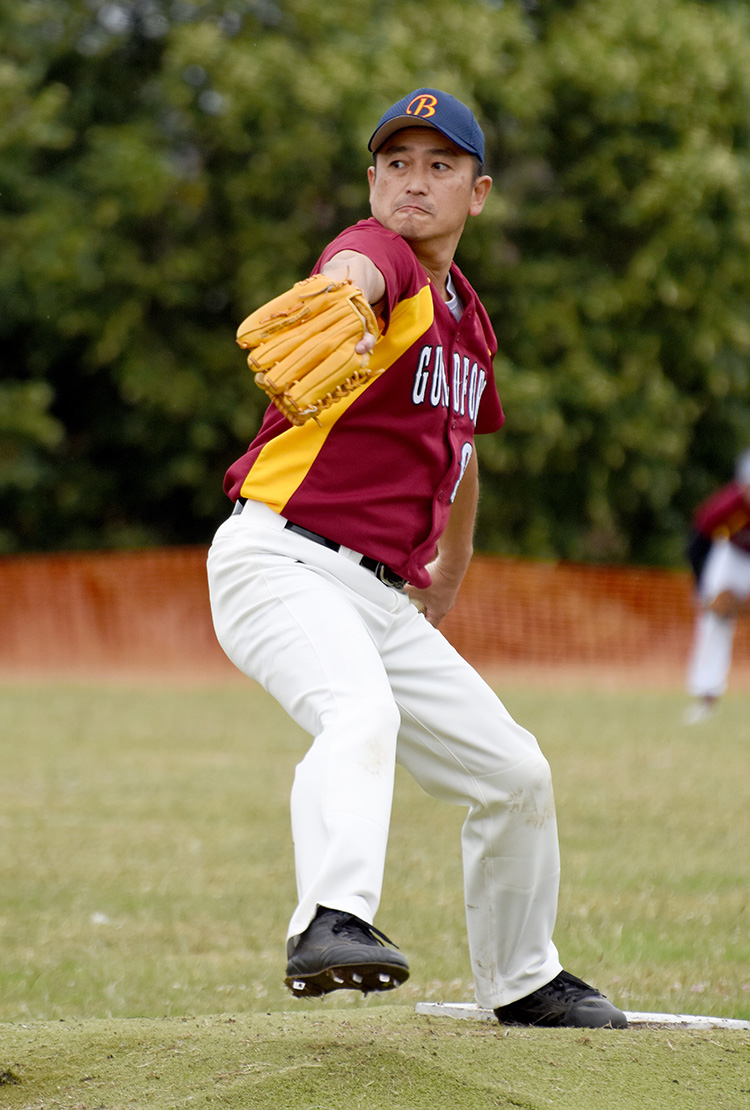 second pick-off later in the game.
The Mavericks have been swinging the bats well all season and doubles from right fielder Rob Wheeler, short-stop Ryan Hicks and Austin continued to boost the score. They batted around in the fourth inning plating seven before an out was recorded. More was to follow in the fifth inning where Parry began to tire and sixteen runs were scored.
Due to taking a knock, Minowa was pulled after six fantastic innings where he did not allow a hit, struck out eight and allowed just one walk. Chris Ward came into close the game which by this point the result was not in doubt. He allowed four runs from two hits.
The Mavericks entertain the Haverhill Blackjacks next Sunday. First pitch scheduled at midday.
Final score: Dukes 4 – 34 Mavericks