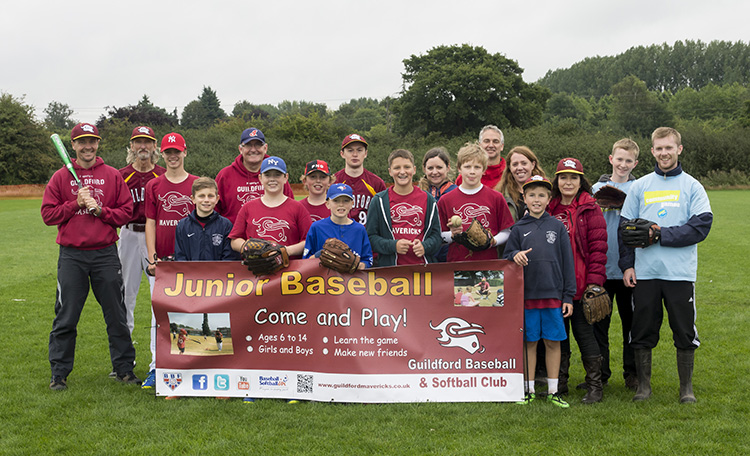 Guildford Baseball and Softball club were one of the participants at the Farnham Community Games on Bank Holiday Monday (Aug 31st), which was held at Farnham Rugby Club, and organised by the Farnham Sports Council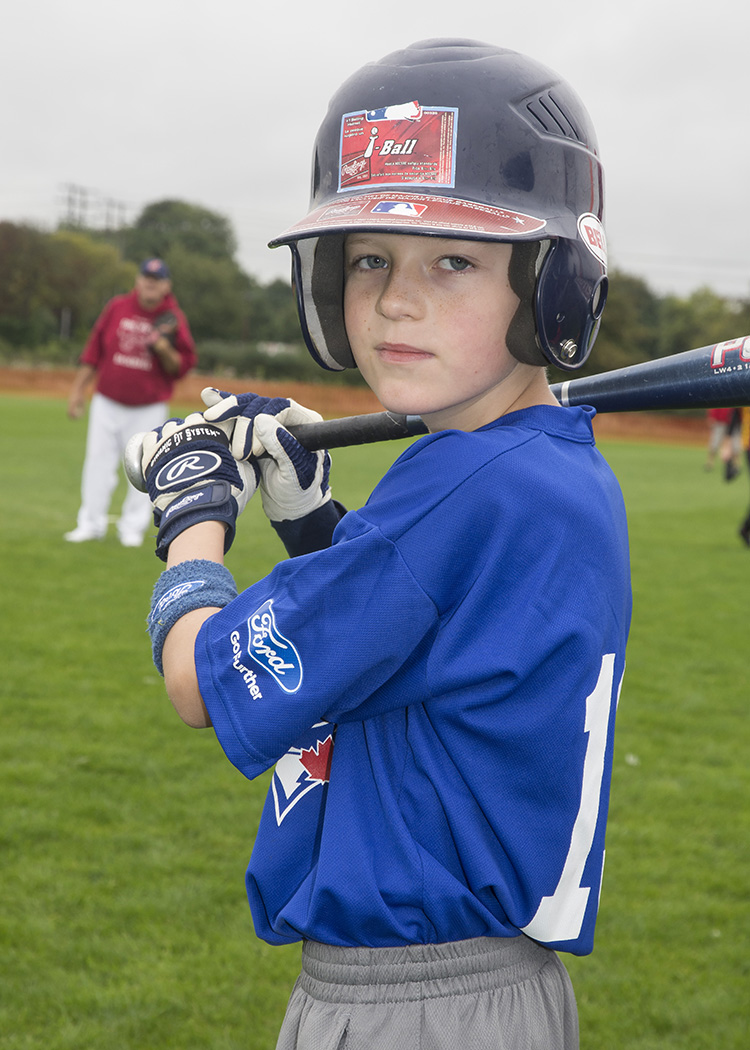 It was a day of activities covering sports such as Basketball, Archery, American Football, Netball, Roller Derby, Cycling, Hockey, Rugby, Floorball in addition baseball.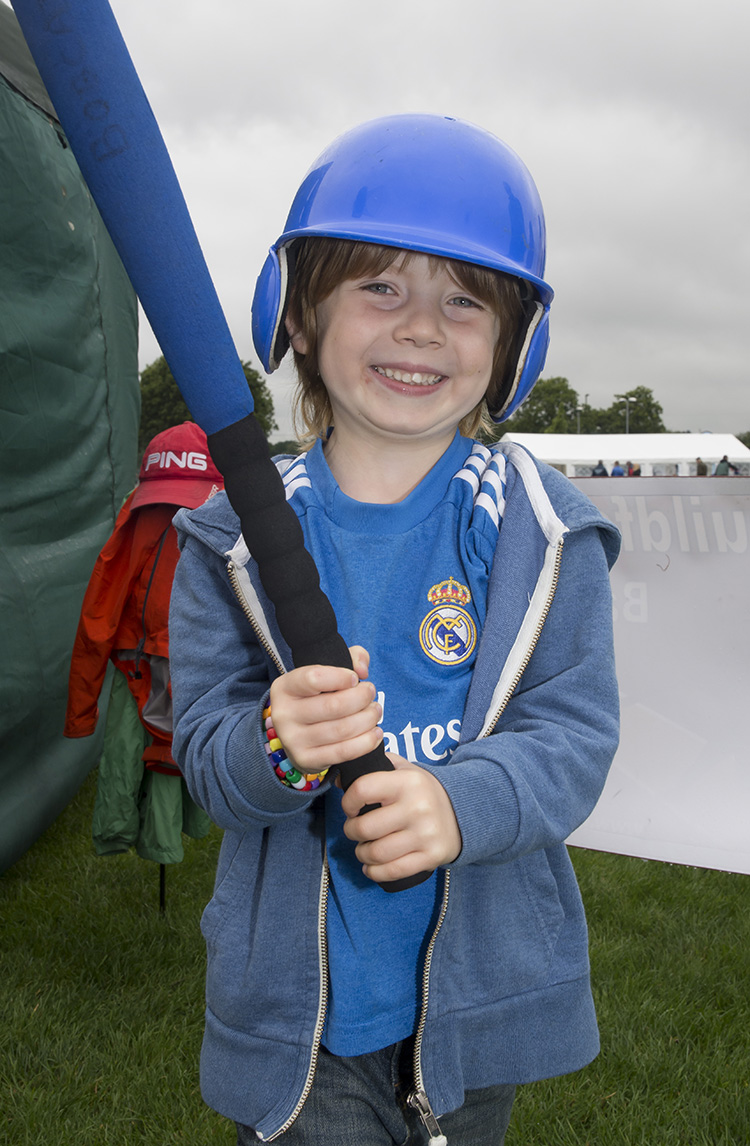 The club ran walk up junior baseball throughout the afternoon, that allowed children from outside the club to come along and try their hand at batting and base running.  Guildford Mavericks coaches were on hand to demonstrate some of the skills of the game, and encourage kids to give the game a try. Mavericks Juniors provided most of the fielders for the afternoon, as well as some of the batters.
Despite early rain, a drier afternoon allowed a steady stream of participants, who all had fun trying to make contact with either a pitched baseball or for the younger ones, hitting off a batting tee. There were all ages from 4 up to 16 taking part (and maybe even a few adults managed to sneak in!!)
Everyone had a great, as even the wet surface proved advantageous to some degree, as the children found they could slide much more easily on the wet, rugby length grass. Hopefully the event has continued to raise the profile of both the sports and the club in this part of SW Surrey and NE Hampshire. With the club entering U17, U14 and U12 teams into the National Youth Championships next weekend at Hemel Hempstead and High Wycombe, the aim is to see more new faces taking up the sport next year. After all, it's something different, and for those out there or don't wish to play cricket as their summer sport, it provides another avenue for kids to get out and enjoying playing sport.