The Guildford Mavericks Juniors were represented at the recent Youth National Baseball Championships at U17, U14 and U12 levels. This was the first year that the club had entered teams, and although the opposition proved tougher than expected, all the children enjoyed the experience, and it gave everyone an insight into the level the club should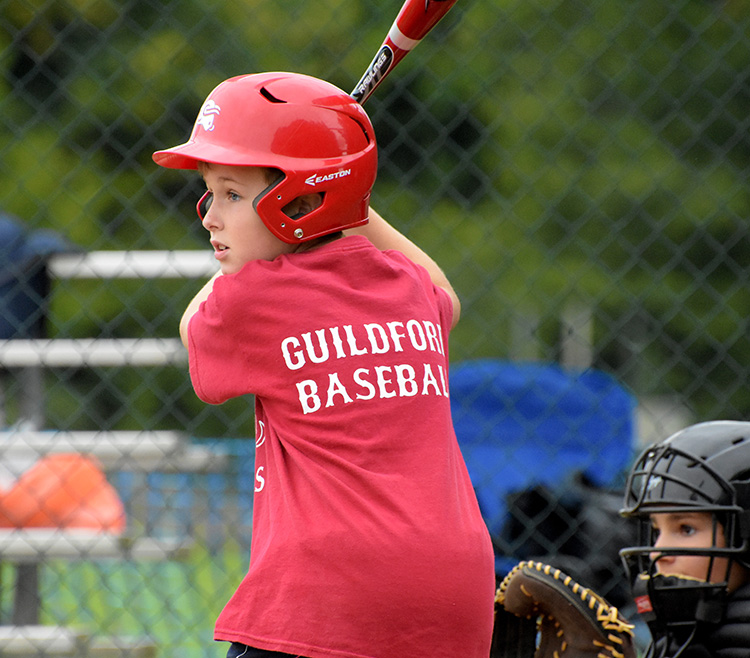 aim for.
The U12's travelled to RAF Daws Hill at High Wycombe, where they played a doubleheader qualifier against London Sports. After a delayed start due to a somewhat traumatic journey for the kitman, London jumped out to a quick 10-0 lead, with both innings being under the 5 run rule. However things calmed down, and although Guildford were unable to get back into it, the score at least was kept respectable. The second game proved much closer, and although London again proved too strong, running out 13-3 winners, there were numerous strong contributions. Standout performance on the day with the bat, went to Mathieu Barras who drove in a couple of Guildford runs, whilst Aiden Parker pitched effectively in both games and contributed in the field. Big thanks as always, and especially on this occasion (!), to Paul and Pascal who stood in as managers at the start of game 1, and their continued help throughout.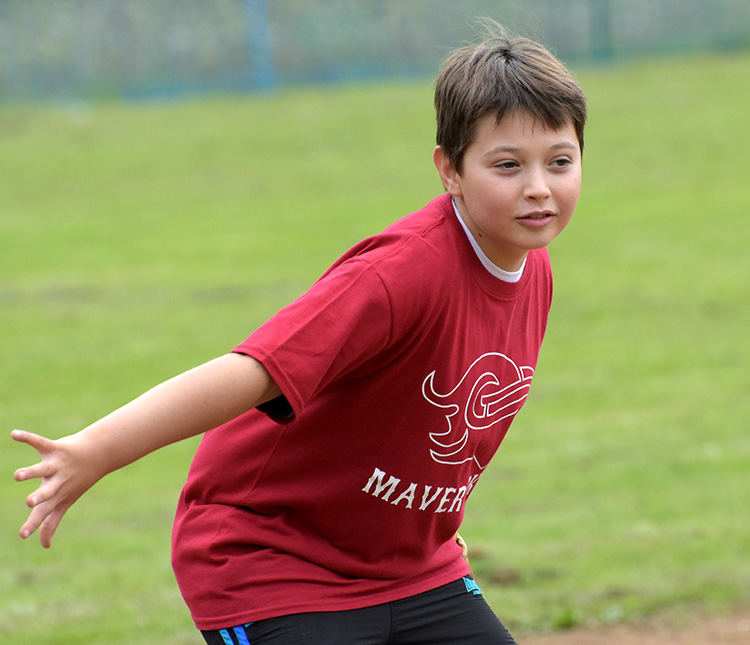 The U14 and U17 teams travelled up to Hemel Hempstead, where the former being a joint team between Guildford and Horsham, also came up against London Sports, and had pretty much the same outcome as the U12's, in their semi-final.
The U17's came up against a Herts junior team, that would probably have held their own at Adult Single-A level and most of whom would be of that age group. Matt Friend started on the mound and did well for three innings. Sarah Cannons came in afterwards and also had a solid day at first base. She singled to give the Mavs the first hit. Kane Turbitt-Lewis became the second Guildford base runner of the day, but highlight must go to an astonishing play by Danny Gosling at short stop making diving catch at full stretch and then calmly stepping on second to get an unassisted double play. Standing ovation from both teams for that! But overall Herts were much too strong, easily running out winners, 23-0.
The second game saw Dan Cannons pitching a couple of innings followed by Kane and then Lewis Bawden, who in particular had a good outing. striking out a couple of batters. The hitting also improved in this second game, with Guildford able to establish more baserunners and finally plate some runs. But once again, the strength in the Herts line up showed, and they again ran out comfortable winners, 21-2
So an eye-opener certainly, but as this was a year earlier than intended, being only our second full season of junior baseball, praise should go to all who took part. Not just for the way they competed, but also the way they kept the heads and competed. There is no doubt from all those that coached, that these young players will be developing in the years to come, into very good ball players.
I personally would also like to thank all those parents that not only helped out on the day, but also supported the teams. Also a big thank you to Horsham Juniors Baseball Club for joining with us to field teams at a couple of the age groups.
thanks to James T and Ben for photo contributions….