The Club will be running the popular Indoor Sessions again at Broadwater School Sports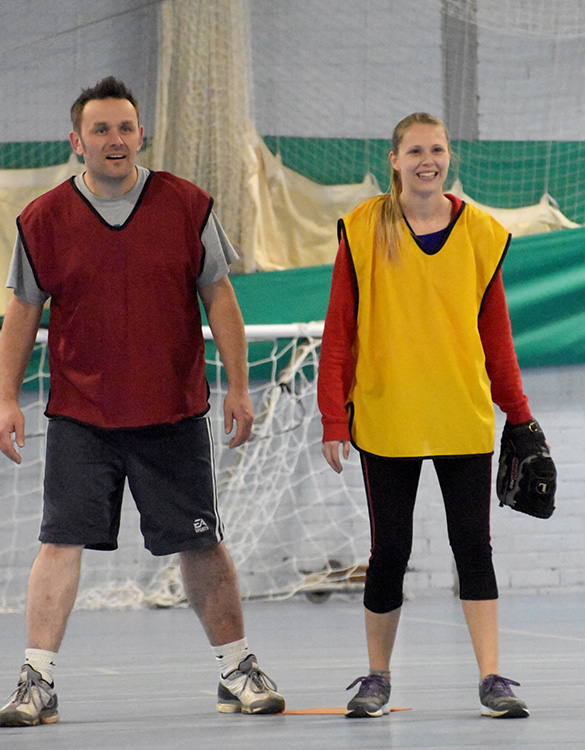 Centre, starting Tuesday 2nd February. They will be an hour later than before and will run from 8-9pm, and will be every week up until Easter (Tuesday 22nd March).
These sessions are for all ages from 14 and up, and can turn up and pay on the day, or if you like, book ahead of time to ensure you place. You can do so by contacting the club by email.
There is a complete mix of experience and ability, but we divide everyone who turns up on the day into two teams, play Maroons v Golds for the 60 minutes. Rules are standard slow-pitch softball, but modified for indoor play, meaning 1-pitch at bats, points for hit, loss of points for out, and time limited innings. You will certainly know you have been running round by the time we finish!
In the gallery below, are some photos from the most recent session, where the Gold team came out on top.