Not all clubs have the luxury of a ground that they can develop, and especially in the south-east, where land it at a premium, clubs often find they have to make compromises in order to produce a playable facility.
Something we faced as a club, was being forced to move to a new location, after losing our previous ground.
Although Christ's College came to the rescue, after every other school and council facility in Guildford and surrounding areas had turned us down, it was with a caveat. We couldn't remove turf on any areas covered by the football or rugby pitches. As such, it meant that only the home plate area could have turf removed.
As much as it was an issue for the 1B, 2B and 3B areas, the biggest problem, was the mound area. We were faced with an option of pitching off the flat, buying a ready made portable mound for approx. £3,000 or coming up with our own home made solution.
Last year, we saw DIY Mound v1 courtesy of the club's great friend, Richard Williams, although after a couple of seasons, it was past it's best. Now we move onto DIY Mound v2, courtesy of Tim Bawden.
The following is the progress being made on v2, and it is fully on course for opening day…….once those football and rugby goalposts have been removed!
Pitching rubber section…..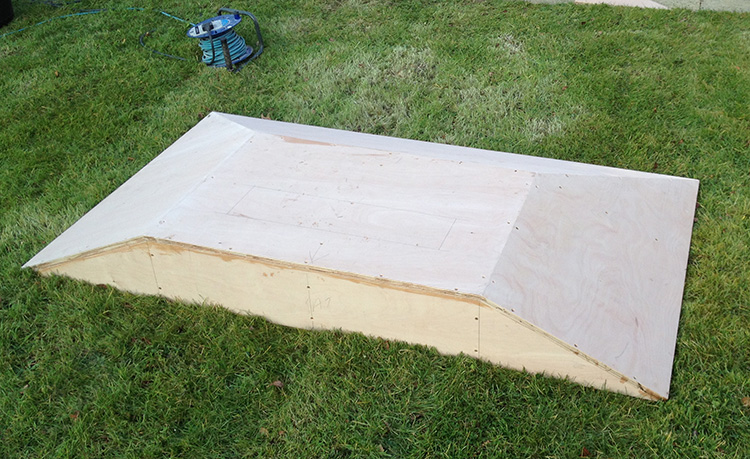 Underside of pitching rubber section…..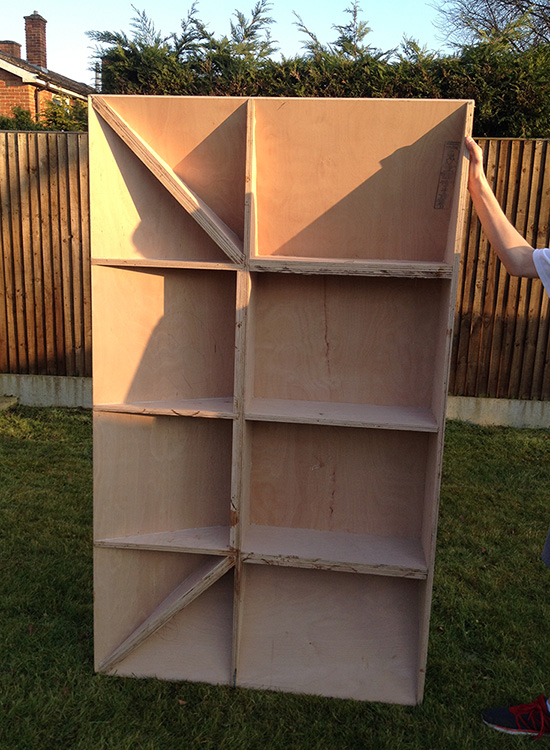 Structure complete……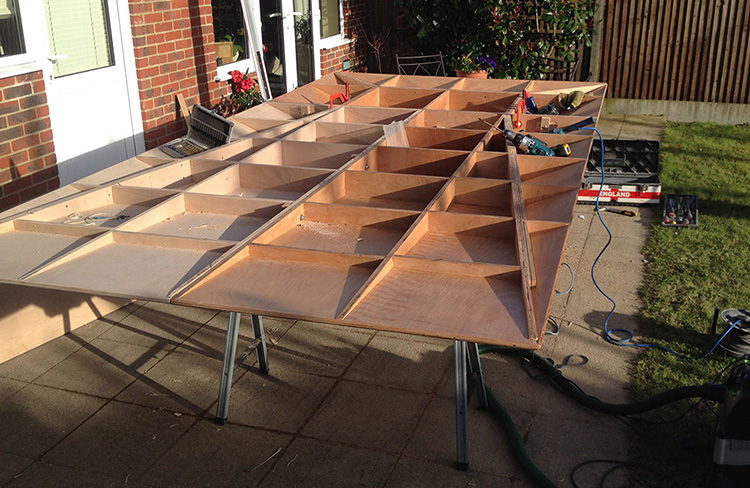 Ready for turf…..