The Guildford Mavericks took on the Bracknell Inferno on Sunday 5th June in a repeat of the fixture that saw the Mavericks take away a 10 run victory earlier in the season.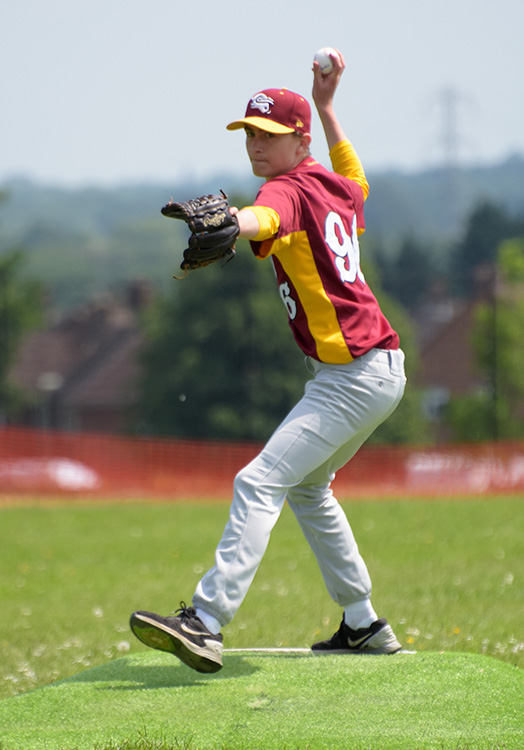 This was a battle of youthful starting pitchers with both sides starting with teenagers on the mound. Hoping to replicate the result from last time out, the Mavericks set to work early with Kane Turbitt-Lewis allowing 1 base runner and striking out 2 in the first inning. The Mavericks applied the pressure early, batting around and piling on 8 runs in the bottom of the 1st with Inferno pitcher Lee Coster throwing some heat but finding the Maverick bats.
In the 2nd Turbitt-Lewis struggled to find the zone after a long rest and had to leave the game with an injury. Michael Garner was then brought to the mound, settling into a rhythm and getting the final outs with Bracknell plating 7 runs.
Coster was also forced off the mound with injury in the bottom of the 2nd to be replaced by Jeremy Neads. Neads could not stem the flow and was replaced by Bryn Coughlan for his debut on the mound. The Mavericks continued to assert their dominance though, scoring another 8.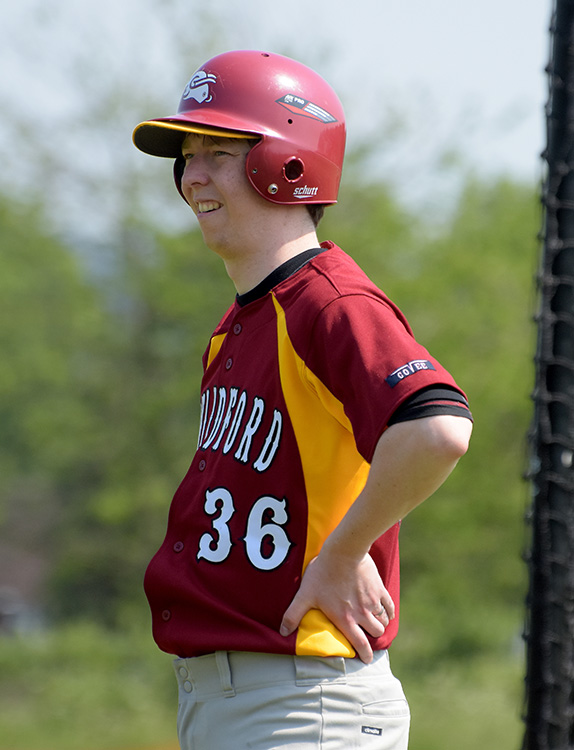 After the first 2 batters in the top of the 3rd walked, Mavericks catcher Edgar Simbajon gunned down the lead runner trying to steal 3rd base. Garner gave up one more walk before pitching out of the jam, striking out one and inducing a weak ground ball to short stop, allowing no runs.
Despite Coughlan walking a few Mavericks in the 3rd, he recovered to allow only 3 runs and in the top of the 4th Garner gave up 2 unearned.
The bottom of the 4th saw the Mavericks hit and walk freely, plating 16 runs on 8 hits including a monster RBI double from Dayne Turbitt.
Opening the top of the 5th Garner struggled to find the zone and a few Maverick fielding errors lead to 7 runs scoring before Garner recovered to strike out the final two batters and the game was called with the score 35-16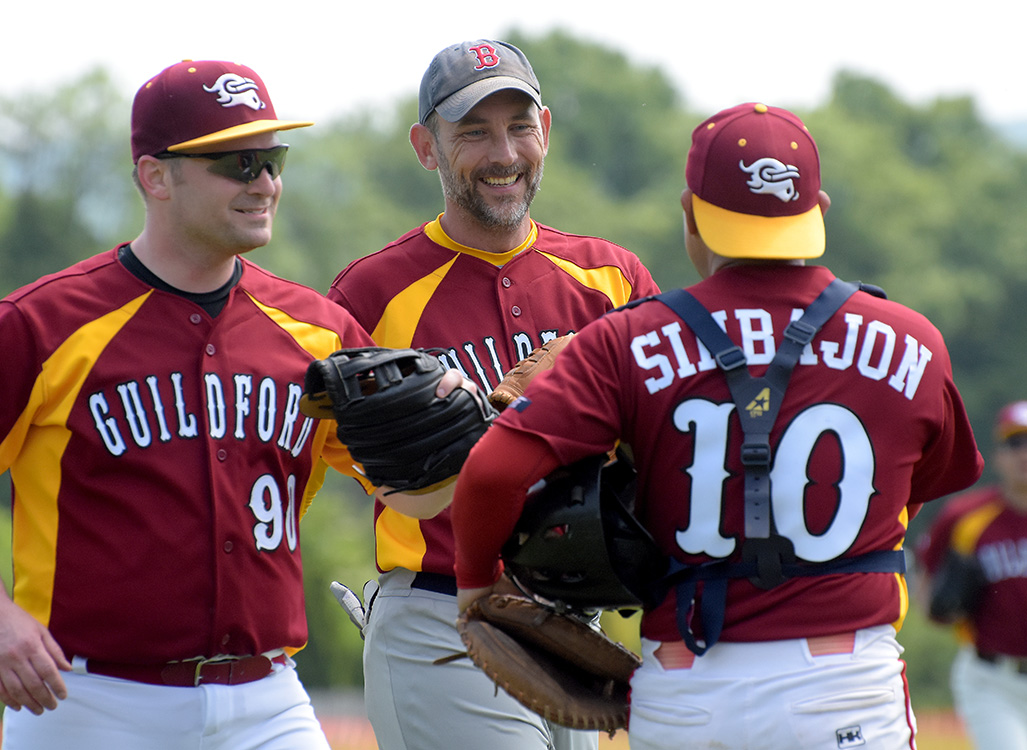 Notable contributions came from Yasu Minowa who went 4-5 with 4 runs and rookie Tom Borland who went 4-5 with 3 RBI. Plate discipline being paramount in a game such as this, Bryon Thorne had some great at-bats, walking 3 times and scoring 3 runs
Guildford Bracknell baseball games in the recent past have been hard fought and sometimes combative in nature with tempers flaring but this encounter was good spirited and fun with both sides enjoying the British summer and their baseball. The teams continued to play after the game was called to allow their players to get more reps and experience new positions. Positives all round for inclusion in British baseball.