Guildford Millers 16 – 15 Kent Mariners
Guildford followed the sun and headed to Kent where the schedule had back-to-back meetings between the top two teams of Pool D. Thankfully for the Millers it resulted in back-to-back wins for the Surrey side.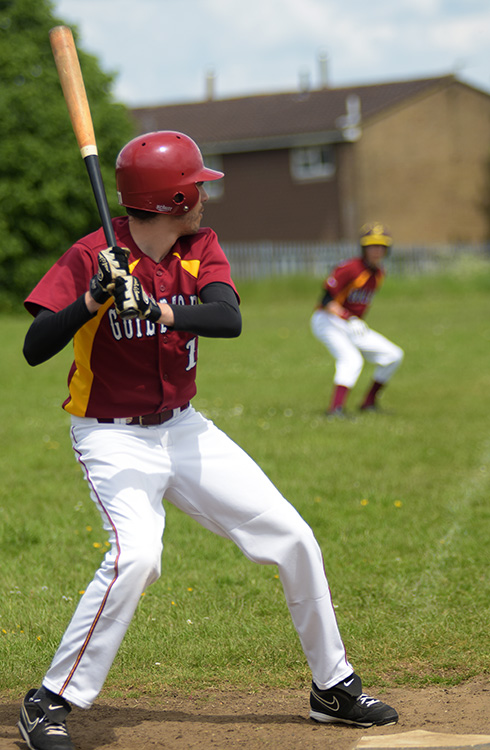 It was the first visit to Bull Pen Park, (the name having a touch of irony due to the lack of bullpens) and Kent gave us a warm welcome as they always have done. Both teams started the same pitcher as the first game with Kent's southpaw James Blande taking on Adam Gould. As both teams sussed each other out, shortstop Matt Friend scored two runs in the first two innings and knocked one in but the Mariners top of the order was proving stronger and all their top four scored twice taking the early advantage 9-4.
However, it seemed that Gould needed those early innings to settle into his rhythm. He proceeded to demonstrate great control along with a lot of power to simply overpower the home team with his fastball and only allowed four base runners in five innings.
This good work was only worth it if Guildford could make a difference with the bat. They broke out in the fourth inning with a two-out clutch double from right fielder Laura Bailes emptying the bases and scoring three. Rookie third baseman Tim Bawden continued to show good form with the bat by hitting two runners home in the sixth, quickly followed by Friend adding to his impressive four rbi day.
Gould showed no signs of tiring so stepped up for the ninth inning with a five run lead. Kent were not going down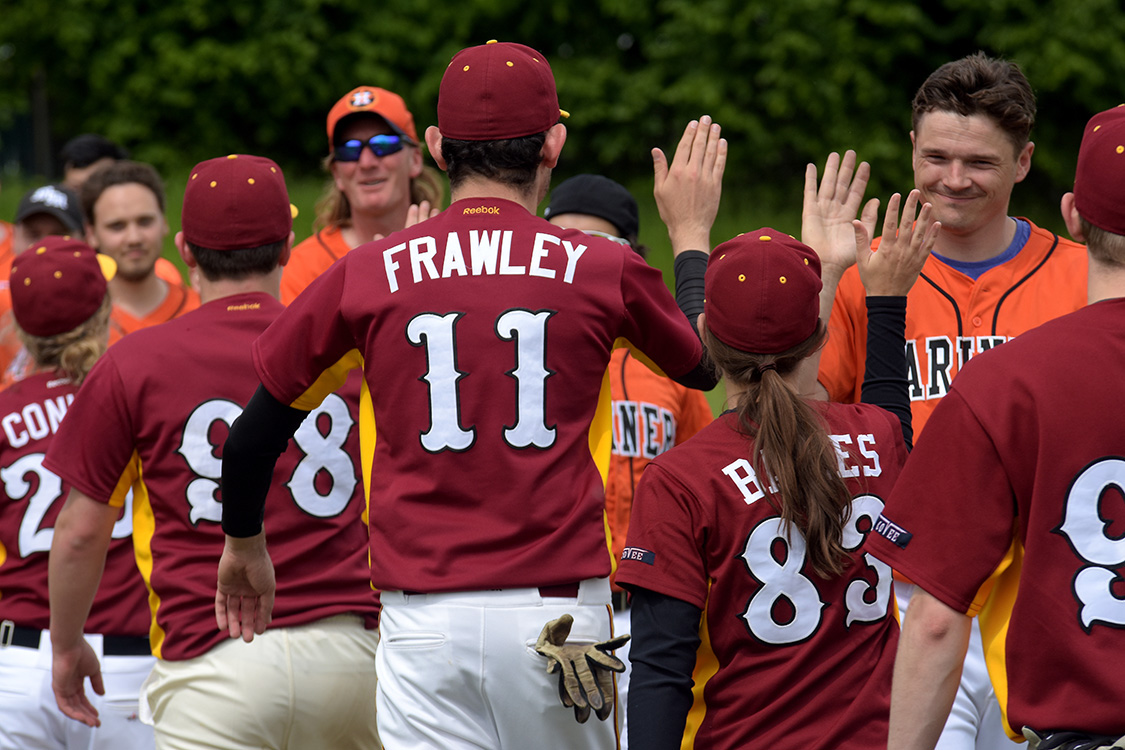 easily though as seven batters stepped up to bat with four of them scoring. With the tying run on second base, this was no time for any last innings jitters. Their eighth batter stepped up and crushed a high fly ball into centre-left where outfielder Will Frawley tracked it down to record the final out to maintain the Millers unbeaten record.
Gould notched up a monster 18 strikeouts, including one Platinum Sombrero (someone striking out five times in a game) plus only allowed five walks.
The Millers (5-0) have another away game travelling to Chelmsford to play the Forest Glade Redbacks (1-4). The previous meeting between these two sides on the opening day ended in a close walk-off win for Guildford.
Line up:
Matt Friend        SS
Will Frawley        CF
Dave Austin        1B
Adam Gould        P
Christian Schmidt    LF
Laura Bailes        RF
Ben Stobart        C
Rachel Morris        2B
Tim Bawden        3B
1    2    3    4    5    6    7    8    9    Total
Millers    1    3    0    4    0    5    0    1    2    16
Mariners    4    5    0    0    0    1    0    1    4    15
Words by Ben Stobart