Guildford Millers 21 – 14 Forest Glade Redbacks
The season keeps on getting better for the Surrey side as they take the opportunity to record their six consecutive win and open up more breathing space between the rest of Pool D.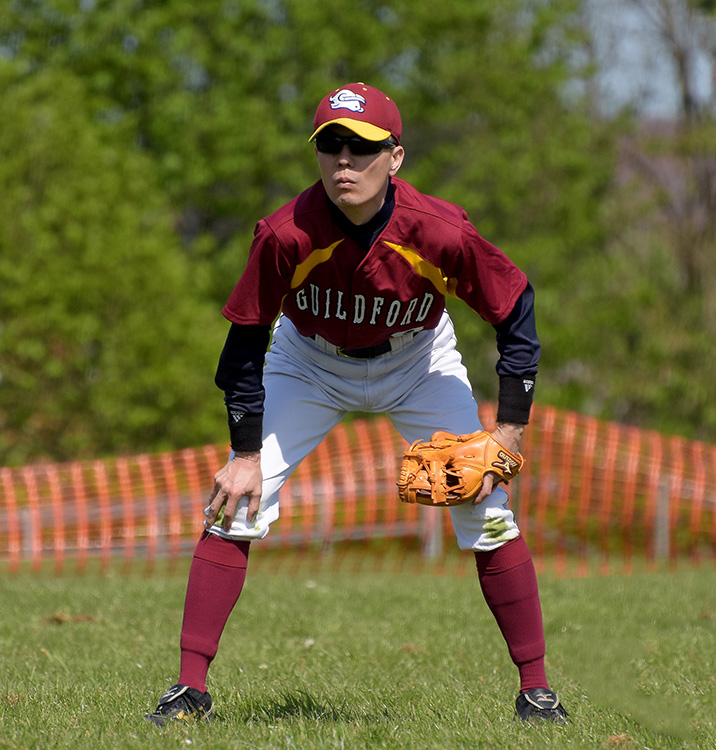 The two sides met on the opening day this year with the spoils narrowly going to Guildford for a walk-off win. Things didn't end up that tight this time as the location changed but the result didn't. The same starters as before stepped onto the mound as Dennis Roudebusch and Tetsuro Shinkawa battled for the honours. Roudebusch made quick work of the first innings and just when the Redbacks were thinking they were in for a big score when they had the bases loaded with no outs Shinkawa struck out the side. Timely control and great calling from catcher Matt Friend kept the game tense.
With the Millers 2-0 up in the second thanks to RBI's from Shinkawa and right fielder Richard King, the Redbacks took it all back quickly partly thanks to their pitcher crushing a home run to left field. Friend linked up well with third baseman Lewis Bawden to pick two base runners off attempting to steal third to end a promising inning from the home team.
This is Single A baseball so everyone knows that nothing is safe and anything can be next. After an Essex pitching change, the Millers broke out in the fifth inning by plating nine runs thanks to a combination of singles and walks and from this moment they would not give up the lead.
Bawden was handed the ball to take over from Shinkawa in the sixth. He recorded his first senior strikeout after learning the trade in the thriving Guildford junior scene.
The runs petered off thanks to further pitching changes by both teams bringing in the managers Sean Briscomb and Ben Stobart to the hill. Only four runs scored in the final three innings, which allowed the Millers to keep their advantage and to record the win.
The Millers will take their impressive record to Richmond next Sunday where they will try to stay perfect in 2016.
| | | | | | | | | | | |
| --- | --- | --- | --- | --- | --- | --- | --- | --- | --- | --- |
| Team | 1 | 2 | 3 | 4 | 5 | 6 | 7 | 8 | 9 | Total |
| Millers | 0 | 1 | 1 | 2 | 9 | 5 | 2 | 0 | 1 | 21 |
| Redbacks | 0 | 0 | 2 | 3 | 2 | 6 | 1 | 0 | 0 | 14 |
Lineup
Tetsuro Shinkawa            P
Matt Friend                        C
Jamie Hanley                        SS
Will Frawley                        CF
Dave Austin                        1B
Richard King                        RF
Christian Schmidt            LF
Lewis Bawden            3B
James Leach                        2B