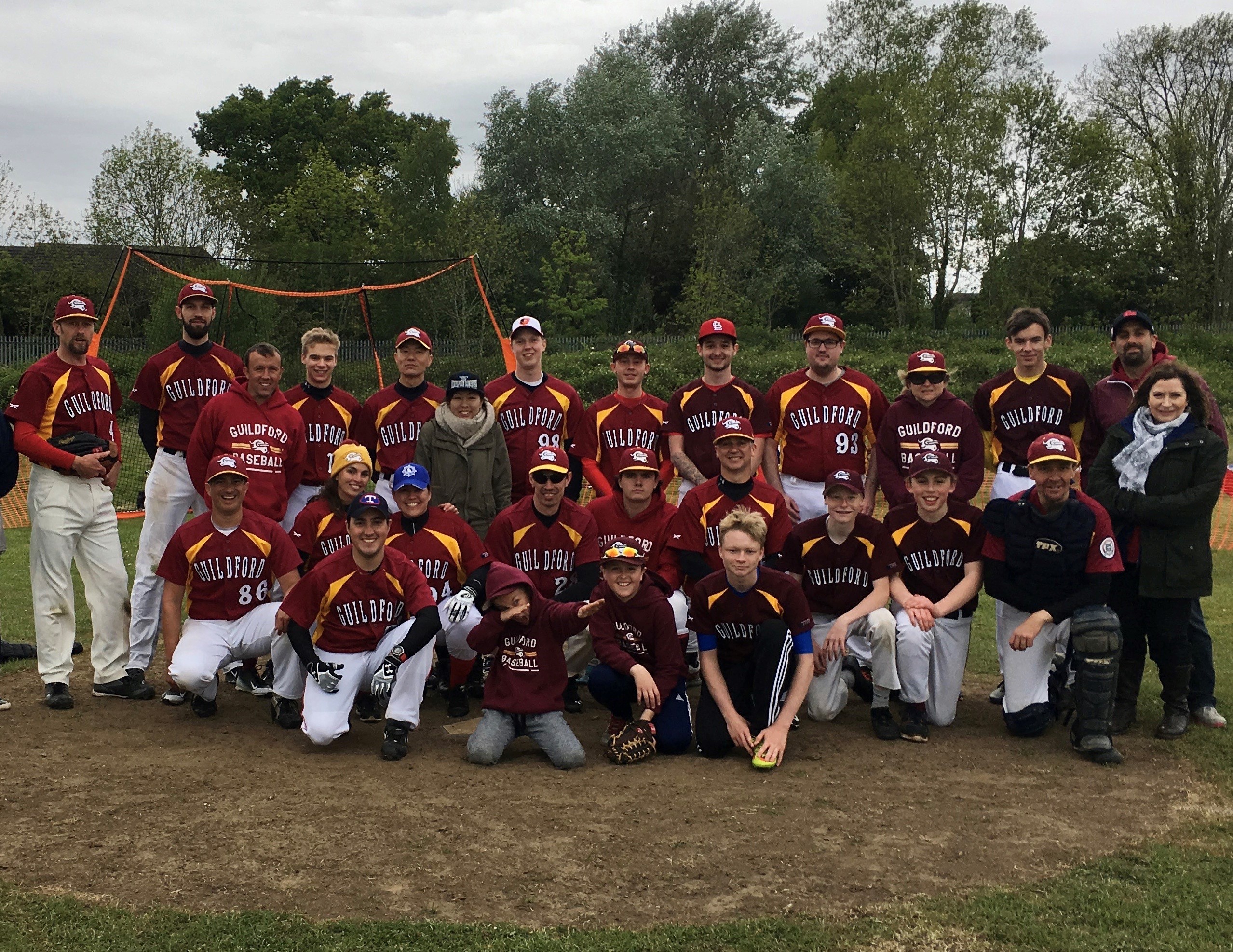 For the first time ever, two Guildford teams took to the same baseball diamond for a game against each on Sun 30th April. The BBF Single-A fixture saw the Millers take on the new Gold Cats team at Christ's College.
The game also happened to be the season opener for both teams and was the debut game for the Gold Cats, which are Guildford's new developmental team, aimed at juniors moving up from the clubs youth programme, and adults who are new to the game.
Both sides had starting pitchers on the mound, under the age of 20. Lewis Bawden for the Millers and Tom Sullivan for the Gold Cats.
The game itself ended in a comfortable win for the Millers, but not before the Gold Cats had put some runs on the board against their more experience club mates.
It's unlikely to be the last time two Guildford clubs face off against each other, and as the club continues to grow, there will undoubtedly be more home-grown talent coming through to represent both these sides in future, as well as playing at levels higher up the BBF structure.