24th June 2017. With the Majors team playing their Brighton counterparts and tying one game and losing the other, the younger Guildford players also took on Brighton. With half a dozen Guildford Minors making the trip down to Brighton in what turned out as a typically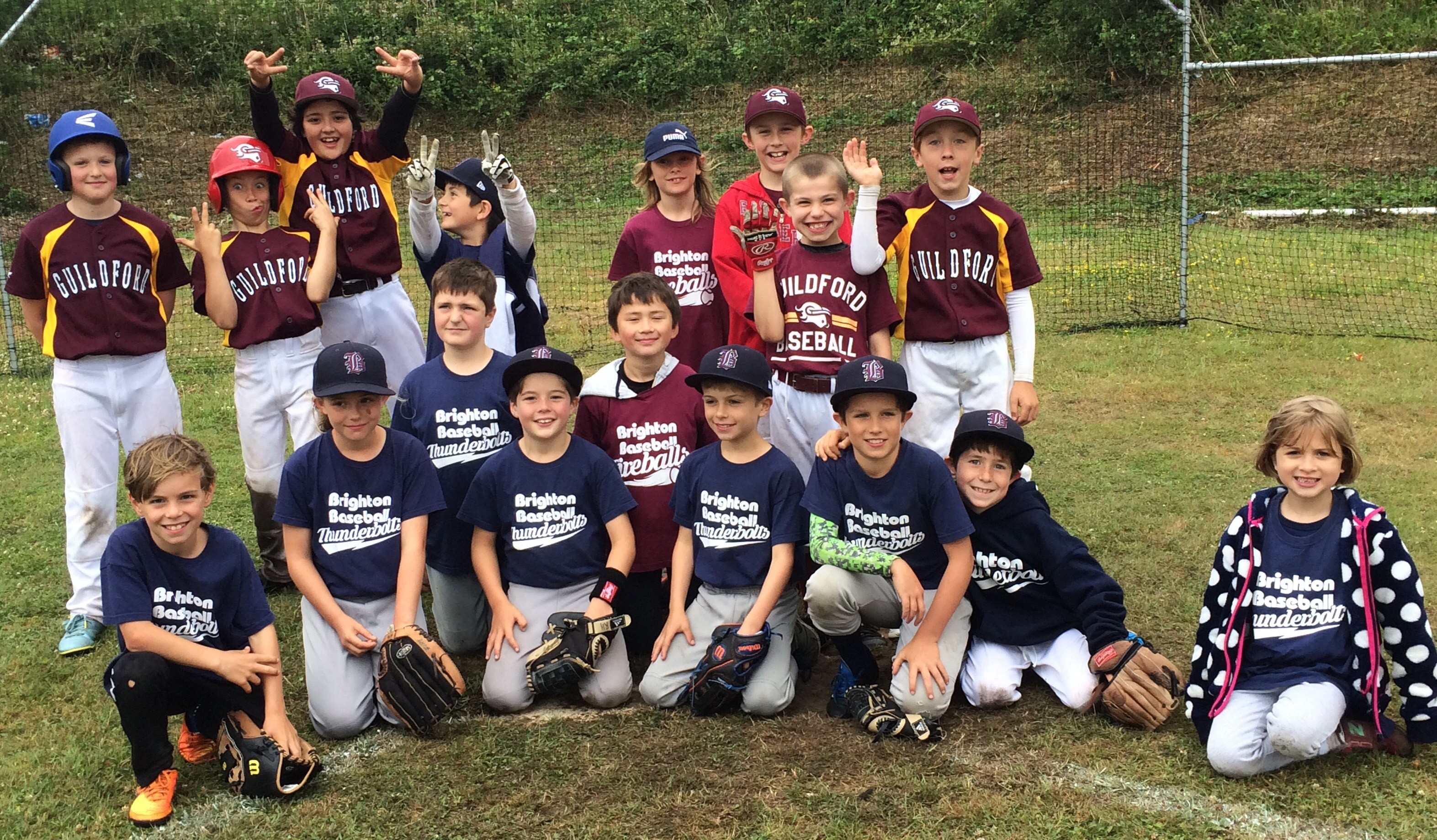 damp summers day, the team borrowed some players from their opponents and also played a doubleheader.
Brighton started the first game with some of their younger players, some of whom were making their debut! A competitive game ensued with many lessons learnt along the way for both teams, whilst also getting a feel for what it's like throwing a wet ball around…..typical conditions of a British Summer!
After drying out somewhat and a break for lunch, game two offered a more even affair with some of Brighton's more experienced players entering the game. Guildford displayed some excellent hitting, and great defensive control in the wet conditions. Overall they played very well as a team and came away with a couple of wins. But as always at this age group it was the experience and the development as well of course having fun, that were the prime importance of the day.
Thank you to Brighton players Luca, Jackson, and George "King Kong" for helping us out by playing for Guildford, with a few of our players being unavailable. This was the last scheduled meeting between the two clubs this season, but we look forward to seeing you all again to renew rivalries next season…….or maybe in the YNBC's?!.
Keep it up Guildford!
Thanks to Laura for this write up…and managing the team along with Brian