Guildford, 3rd Sept, 2017. The Millers successfully negotiated the first round of the 2017 Single A play-offs, but only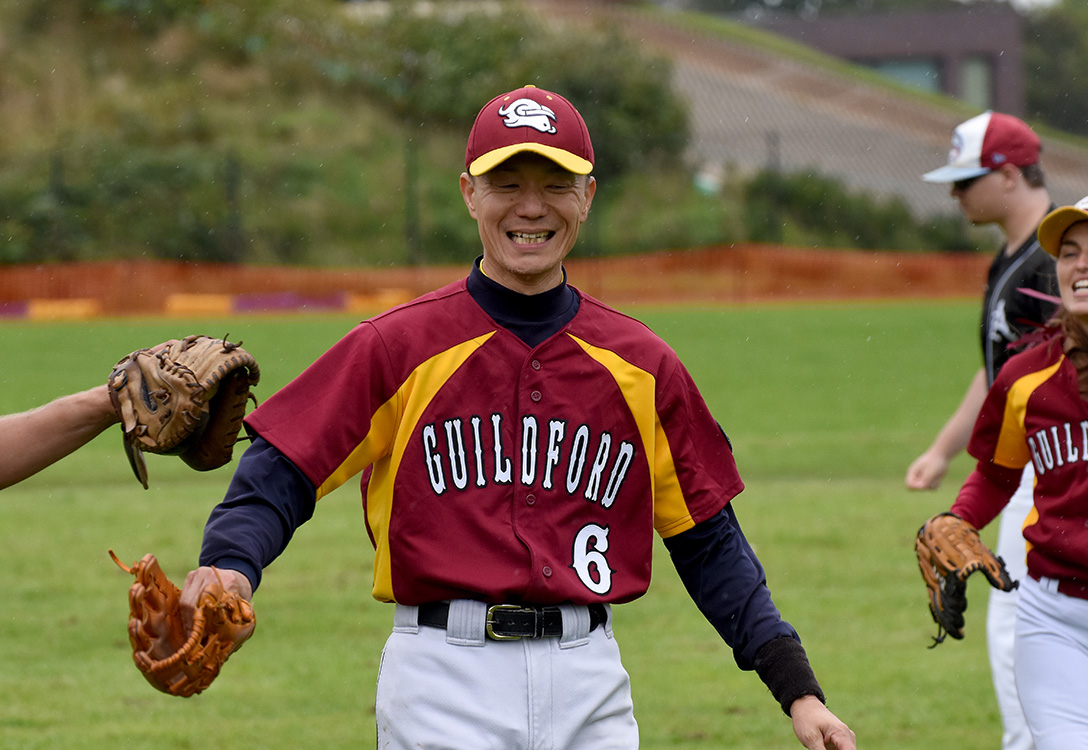 just, as they narrowly defeated the 7th seeded Essex Archers, at Christ's College on Sunday.
In a game played in drizzly conditions throughout, the Millers jumped out to an early lead and were 10-5 up after 4 innings. But Essex weren't going to make this easy and belied their lower seeding to push the Millers all the way, to the extent that they only needed one more run to possibly force extra innings, in the 9th.
Tetsuro Shinkawa took the win, coming on in relief of Adam Gould, who himself had relieved starter Lewis Bawden, who pitched 4 good innings, early on.
A 4 run 7th allowed the Archers to draw within 2 runs and in the 8th, then closed the gap even more. But despite some mental errors on the bases, the Millers were able to squeeze a couple more runs across the plate, which in the end gave them the 15-14 margin of victory.
So the Millers will now travel to Farnham Park in a fortnights time to play the semi-finals and hopefully final of the Single A play offs.