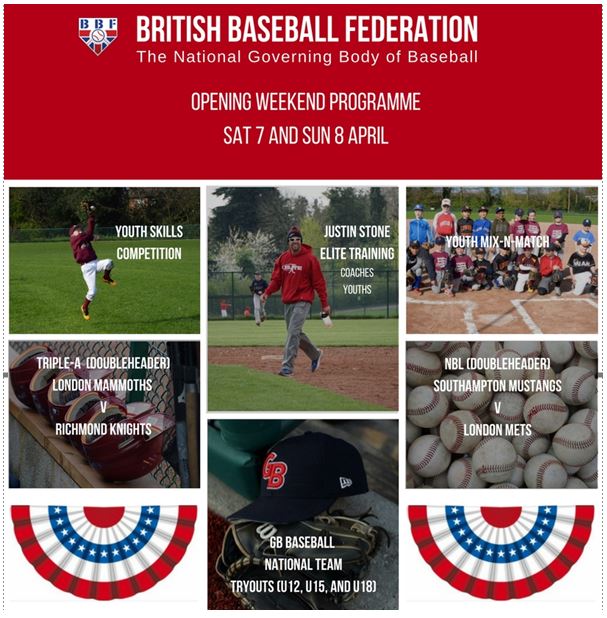 The 2018 british youth baseball season starts on the weekend of the 7th/8th April, with events at Hemel Hempstead on the Saturday and Farnham Park, Slough on the Sunday.
All events are free, and include training sessions from Justin Stone on both days, and a mix-n-match walk games on the Sunday, as well as a skills competition.
On the Sunday you can also watch the opening games on the NBL and AAA seasons on the main baseball diamonds.
You can register in advance, and you can also turn up on the day. For more information go to www.bbf.org or contact the club