Tuesday 2nd October 2018 sees the return of Indoor Softball as Guildford Baseball & Softball Club will be running weekly sessions every Tuesday from 7-8pm at Broadwater School Sports Centre. Cost is £5 per session. With these being indoors, there are a finite number of places, so it is best to book with the club in advance, although places may be available on the day.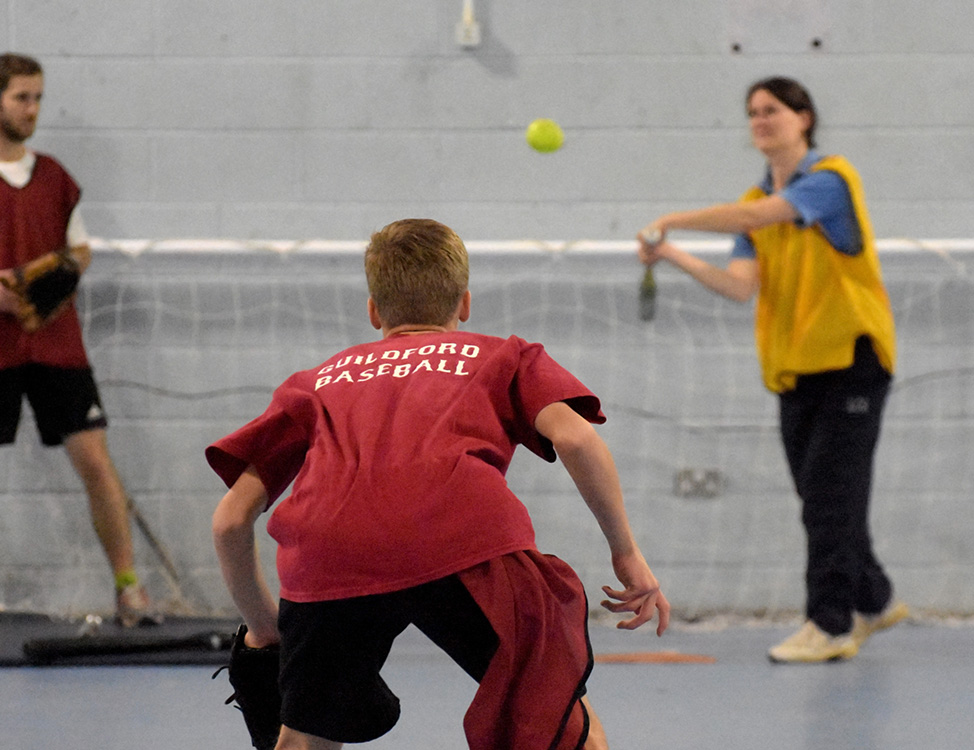 Indoor Softball is based on slowpitch softball, but is played indoors in a basketball sized arena, with rules modified to keep the game flowing. As a basic outline, innings are timed and points are scored instead of runs (for reaching bases and crossing home). Points can also be lost for getting out. Batters face one pitch to put into play, and typically in a 4 minute inning, will get approx. 3 at bats. There are 7 innings in a game.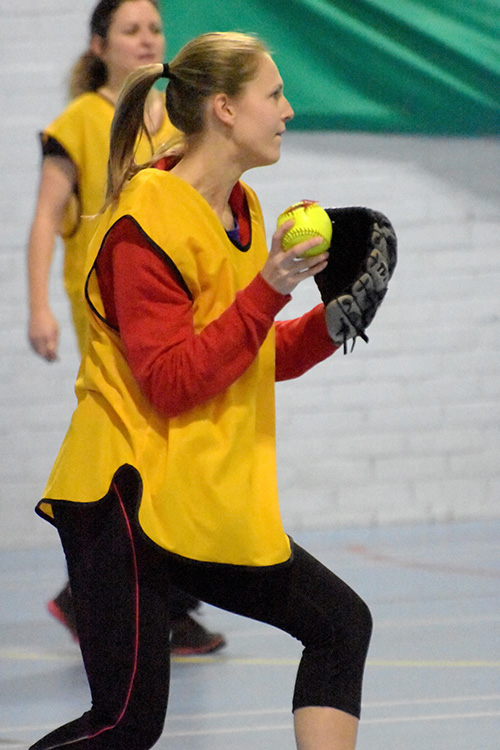 This series will run throughout October and November, 2018. They are open to anyone, whether members or not and from 15 and up. These are aimed at those wanting a more social aspect to the club as well as anyone who just wants to keep playing throughout the winter. The hour of softball is typically followed by refreshments at a local venue in Godalming. There is no prerequisite to having played before, as you will be taught as you play.
To register your interest, or simply to learn more, please contact the club at via email or Facebook