Guildford Baseball always takes a break in playing activities from October through December, each season. We then return in the new year, with off-season, indoor training, whicch is mostly focused on batting and pitching practice and a chance to get the rust off from the off-season. Weather permtting we venture outside in March, and the British Baseball season gets underway in April. This runs throughout the summer, with games every Sunday until early Septmeber. Play-offs for the teams that qualify usually start from the end of August. Some clubs will then hold some "Fall Ball" sessions between mid-Sept and end of October, for those still keen for more baseball.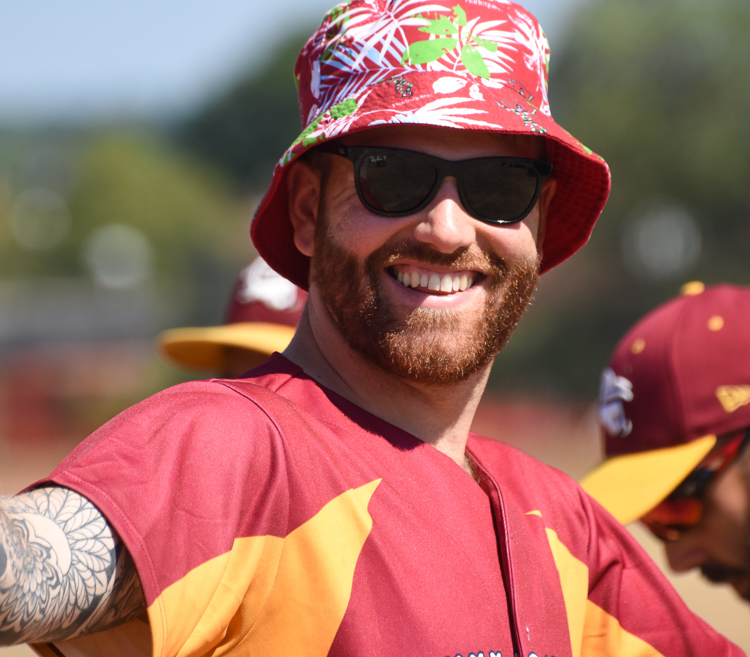 As well as the indoor training, the club runs midweek training sessions (typically Wed/Thurs evenings) from approx 6:30 onwards, for all levels, to help players who want to develop their game further. With the new facilities at Kings College, coming online in 2023, there will be great opportunity for anyone who wants additional sessions to these, as the clubs hopes to open up some new batting cages, alongside the new facility that will come online.
Although the off-season is a down time with regards playing, the club continues work towards the following season (AGM and other meetings), and also continues to be active socially. From regualr get togethers, to events such as the annual Awards evening, or hiring boxes at Guildford Flames Ice Hockey, we continue to strive to keep members in touch with each other. After all, amateur sports are more than just the sport itself.
If any of this sounds of interest to you, then register you interest in joining us for 2023, by completing the simple form below. We don't turn anyone away, and even if you have no intention of being the next Aaron Judge, we still want you to join us.
For anyone who like further information, then also feel free to contact us direc wouldtly either via our facebook pages or by email