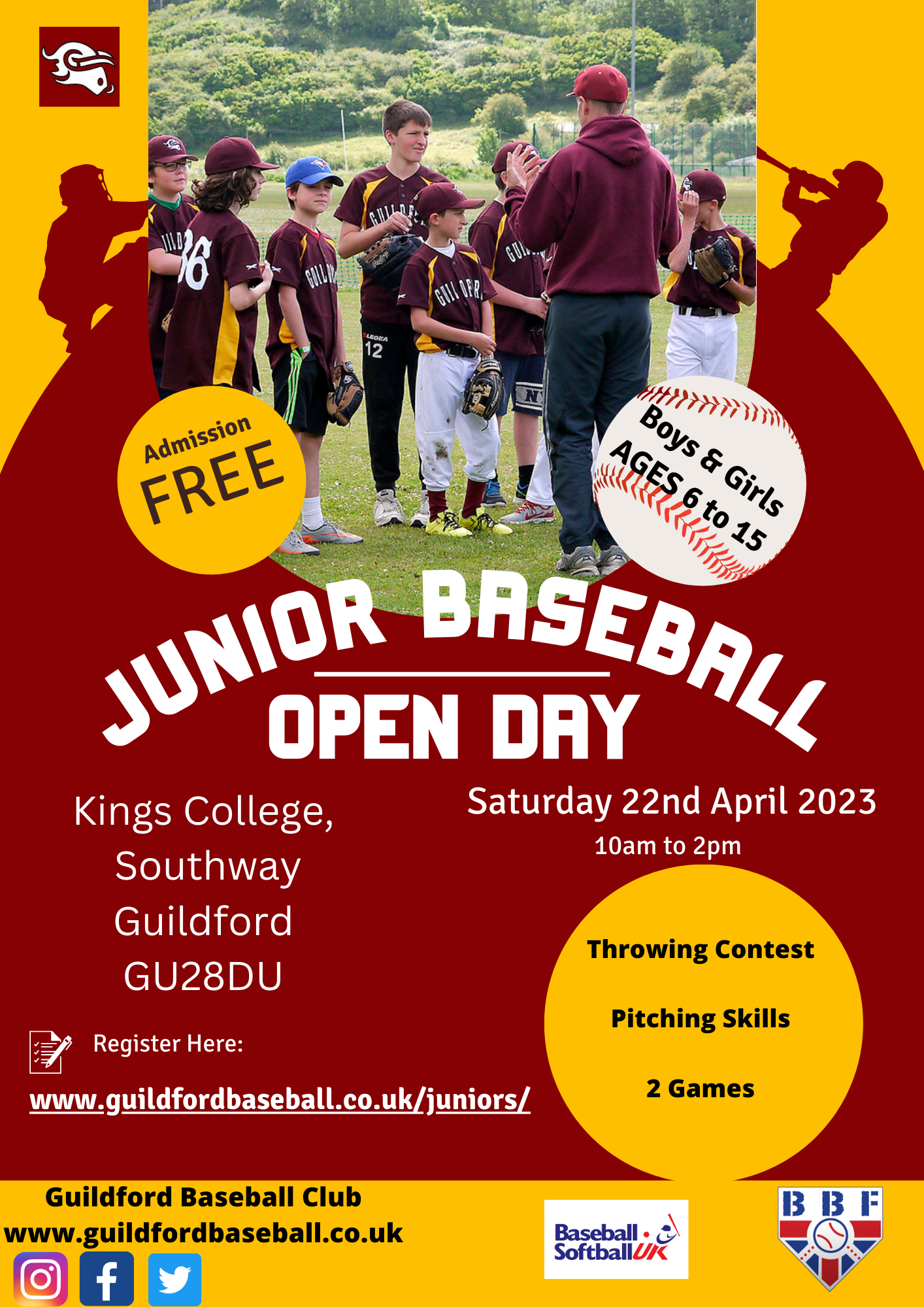 On Saturday April 22nd, we will be running a Junior Open Day to kick off the 2023 junior season, as we look to expand our junior programme, and take advantage of our newly competed facility at Kings College in Guildford.
Running from 10am to 2pm, it is free to all ages from 6 to 15 and anyone can attend for all or just part of it. We will be running a mix of walk up games primarily based around tee-ball / softball / coach pitch-baseball depending on the ages and numbers on the day. In addition there will be a change to test your throwing/pitching skills as well as hitting skills in the Home Run Derby.
There is no need to have any equipment, as all will be provided by the club. We just suggest participants wear clothing suitable for outside in April. Remember, the activities will be on a combination of grass and dirt surfaces, so also wear footwear appropriate for those.
A pre-event registration of interest, can be signed up for at the following link:
Junior Baseball Open Day Registration
Parking for the event, can be found at the side entrance to the school off Park Barn Drive.
If you have any more questions about the event, or our junior programme in general, then please feel free to email us