Christ's College, 8th May
After two games, the Guildford Millers take top spot of Pool D after an eight innings mercy win against the Tonbridge Bobcats.
Tonbridge and Guildford last met at the Single A final last year with the spoils going to the Kent team to lift the trophy. Both teams have since capitalised on that success along with a lot of hard work behind the scenes on building their clubs to field two teams each this year.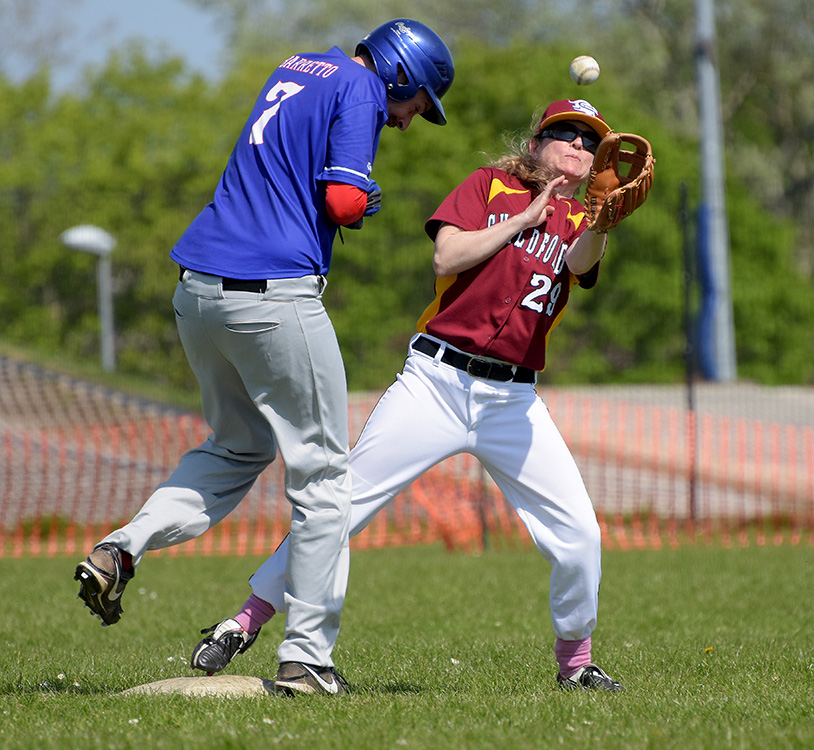 The warmest day of the year so far greeted the teams so plenty of water and sun screen was needed and this was a day when it didn't matter that a baseball game takes a while. Birthday boy Adam Gould started proceedings for the Millers on the mound having a good start and limiting the Bobcats to two runs in the first two innings. Tonbridge had Gareth Nutt pitching who showed his experience and control by stifiling any big innings for Guildford. Tonbridge broke out in the third inning plating seven runs plus a further four in the next to hold a decent advantage 13-4 at the middle of the fourth inning.
Miller Time then came along with the next three innings having nine batters step up each time with them not just getting those runs back but taking the initiative 21-15. Lewis Bawden had a good day with both bat and glove and James Leach got his first hit for Guildford. Nutt had handed the ball to David Mote by then and Guildford made their own change by swapping Gould with Tetsuro Shinkawa. He continued his success from the first game to limit the runs and the Millers added to their advantage ultimately taking the win in eight innings.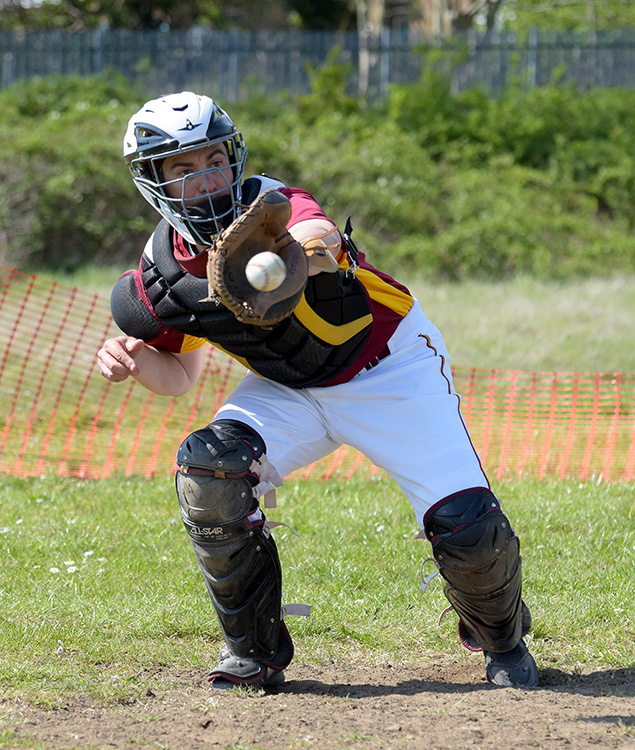 The Millers look to continue their good form with a visit from the Richmond Squires next Sunday.
Tetsuro Shinkawa SS
Richard King LF
Ben Stobart C
Adam Gould P
Lewis Bawden 3B
James Leach RF
Brett Lowrey 1B
Rachel Morris 2B
Christian Schmidt CF
Bench: Tim Bawden
Scorer: Jamie Hanley
Umpires: Rob Wheeler, Laura Bailes
| | | | | | | | | | |
| --- | --- | --- | --- | --- | --- | --- | --- | --- | --- |
| | 1 | 2 | 3 | 4 | 5 | 6 | 7 | 8 | 9 |
| Bobcats | 2 | 0 | 7 | 4 | 1 | 0 | 0 | 1 | – |
| Millers | 0 | 2 | 2 | 8 | 4 | 5 | 2 | 2 | – |
Words by Ben Stobart